Kids face plenty of drama in the cafeteria every day, but one 8-year-old is making sure that, at the very least, they don't have to worry about how they will pay for lunch.
When Cayden Taipalus was waiting on the lunch line at his elementary school in Howell, Mich., recently, he was dismayed when a student standing in front of him was denied a hot meal, ABC News reported. The child didn't have enough funds in his account to pay for the meal everyone else was getting, so he was given a cheese sandwich instead.
The policy is clear-cut: When a child's account balance drops to a negative $5 balance, that student is given an alternate meal of a sandwich, Today reported.
Determined to make sure that no other student at Challenger Elementary School would have to face such a humiliating experience, Cayden and his mom launched a small-scale fundraiser. They started returning empty bottles and asking friends for donations in the hopes of paying off families' outstanding balances, according to Today.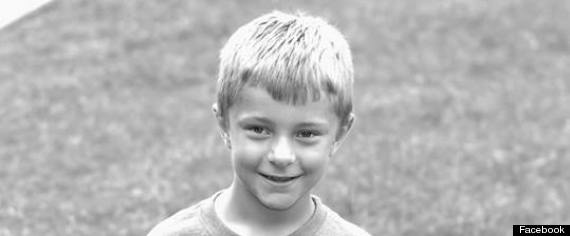 But once the word got out about Cayden's mission, his campaign took off. He took his fundraiser online -- and, in the past couple of weeks, the initiative has inspired donors from as far as Taiwan to give.
As of Wednesday afternoon, "Pay It Forward: No Kid Goes Hungry," has raised more than $14,000.
According to ABC News, $64 pays for about 150 lunches. Cayden has now raised enough money to fund more than 34,000 meals, so he's taken his extra donations to additional schools in the area to help out other local kids in need.
On Tuesday alone, Cayden was able to pay for 4,000 lunches, his mom shared on the fundraising site.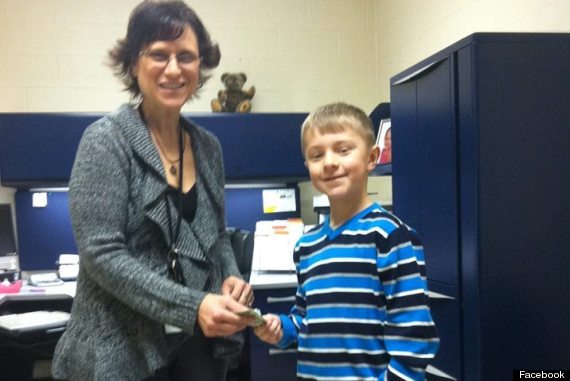 Cayden has gotten a number of impressive accolades, including being named the "Detroit 2020 Person of the Week," by ABC Detroit.
While Cayden is making a major impact in his community, other school districts facing similar issues haven't yet found a solution, and some districts, parents say, are actually making the situation worse.
In January, 30 to 40 students at Uintah Elementary School in Salt Lake City were denied lunch altogether when their accounts were depleted, the Associated Press reported. When they reached the pay station, the students' meals were confiscated and thrown out. They were given milk and some fruit instead.
A school in Colorado also faced a similarly disheartening situation recently.
Noelle Roni, who served as principal of Peak to Peak Elementary school for eight years, said she was fired last November after opposing a practice that denigrated students who couldn't afford lunch. The school's policy was to stamp the hands of kids who didn't have enough money in their accounts.
As for Cayden's success, his mom says she's most impressed with how her young son has been able to feel so much empathy for struggling kids.

"They are sitting there with a cheese sandwich on their plate when the child next to them is having French toast, milk, juice." Amber Peters told ABC. "The idea is to remove the negative stigma."
How to help:
If you want to make sure no kid in Cayden's area is denied hot lunch, consider making a donation to his fundraiser which is going on until March 28. Find out more here.

BEFORE YOU GO
PHOTO GALLERY
Show Us Your School Lunch!