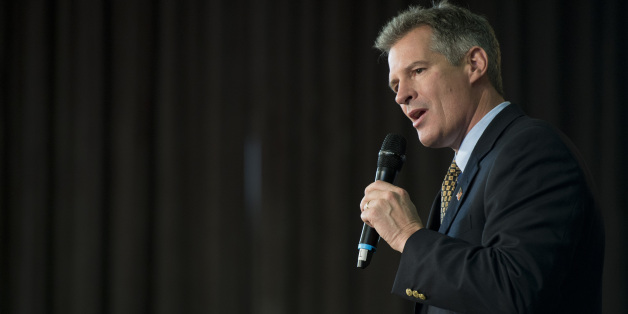 Former Sen. Scott Brown (R-Mass.) pushed back Tuesday evening against Fox News host Greta Van Susteren's claim that he's running for Senate in New Hampshire.
Just before the start of her show on Tuesday, Van Susteren tweeted that she was "told this is certain" regarding Brown's status.
I am told this is certain: Scott Brown is going to run for US Senate in NH

— Greta Van Susteren (@gretawire) March 4, 2014
In a series of emails to Politico, Brown denied the report, saying that any such statement was "speculation." Brown recently renewed his contract with Fox News to serve as a contributor, amid reports that said the reverse.
"I am not sure who she talked to, but it was not me," Brown wrote. "I know what the timelines are and when I need to make a decision, one way or the other. I will make my decisions in due course."
Should Brown decide to run against incumbent Sen. Jeanne Shaheen (D-N.H.), HuffPost Pollster's latest chart shows he faces an uphill battle. According to a compilation of nine publicly available polls last updated on Feb. 20, Shaheen was holding just under a nine-point edge.
BEFORE YOU GO
PHOTO GALLERY
Senate Seats Up For Grabs In 2014