The Mezhgorye mansion, a sprawling estate outside of the Ukrainian capital of Kiev, was once home to Soviet leader Nikita Khrushchev before it became the residence of ousted President Viktor Yanukovych.
When the gates were flung open for public access after Yanukovych fled the country on Feb. 22, Ukrainians were stunned by the flagrant opulence of the leader's home.
Arthur Bondar, an award-winning documentary photographer based in Kiev, has documented the extraordinary details Ukrainians have discovered inside the Yanukovych mansion, from monogrammed shirts to elaborate religious iconography.
"I think people should know how the politicians live while the civil war is in their country," Bondar told The WorldPost in an email.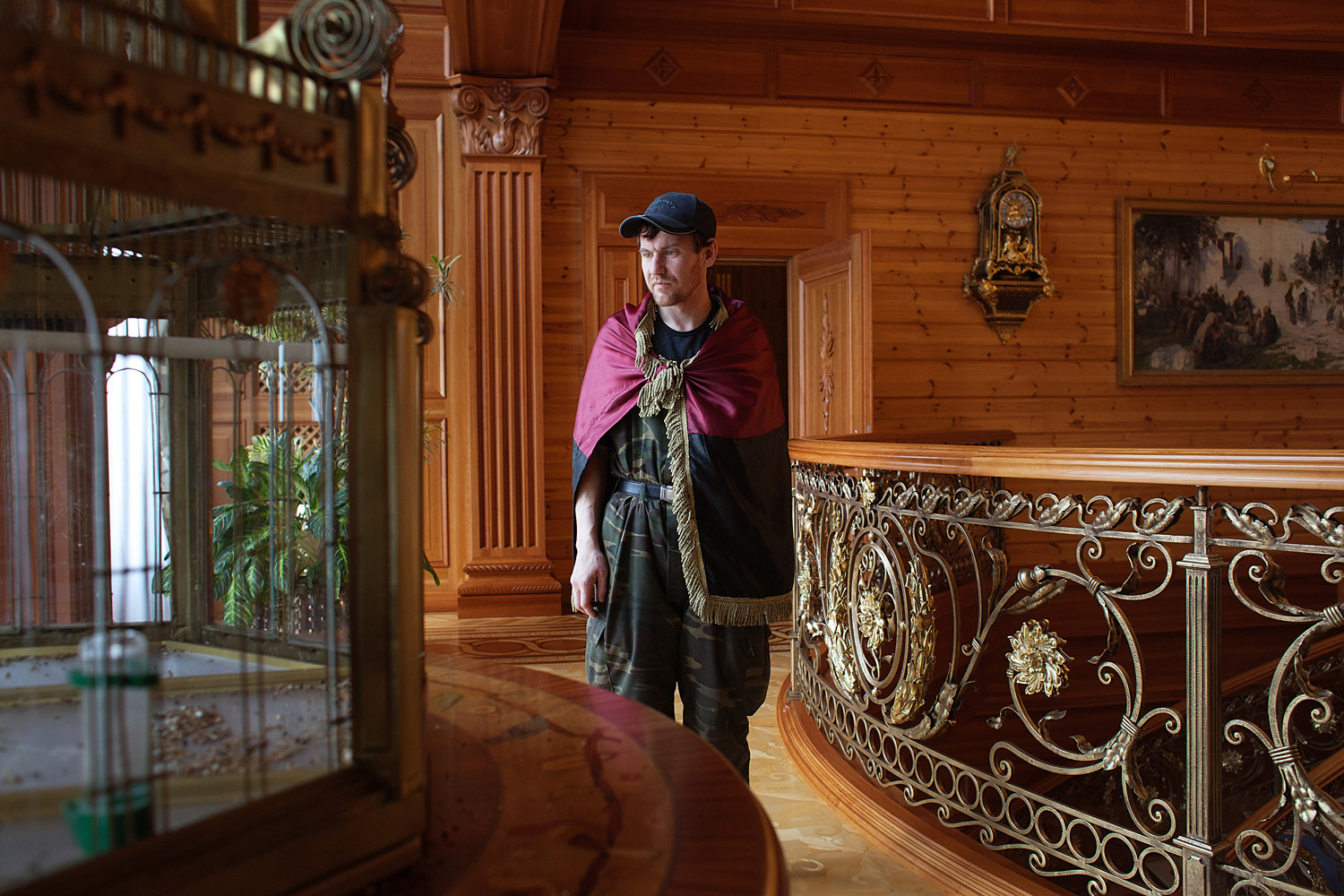 Rumors about the palatial residence had long circulated among Ukrainians, who were outraged that Yanukovych was enriching himself and a circle of cronies at state expense.
As reported by Der Spiegel in 2012, Mezhgorye "carries a weight similar to that of 'Watergate' in the United States. It has become synonymous with scandal." The German investigative magazine documented how the mansion was transferred from state ownership to Yanukovych via a web of dubious companies.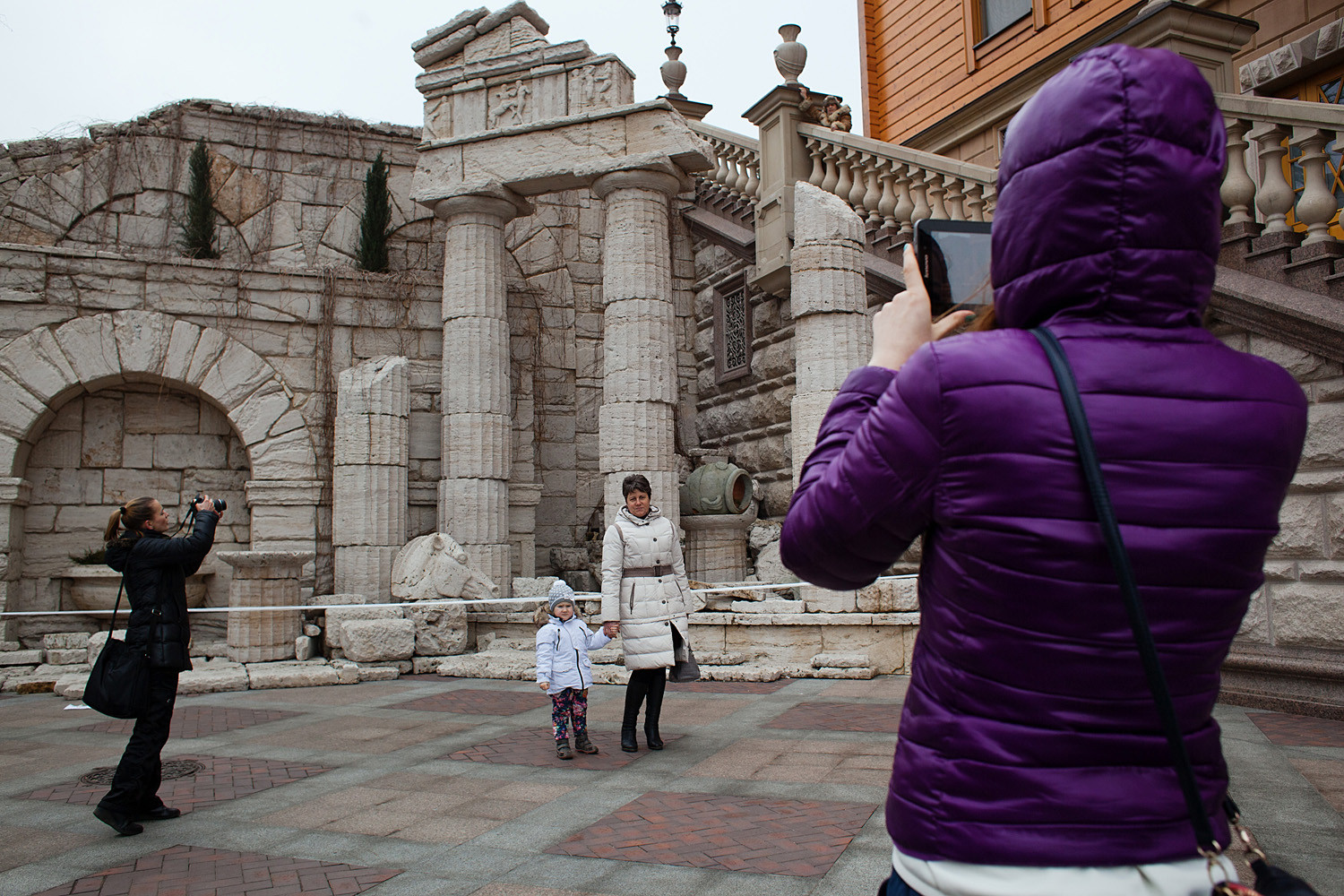 But Yanukovych, whose assets have been frozen in Europe pending investigation, says his riches are not a big deal. Speaking at a press conference from Russia on Friday, The Guardian reported Yanukovych's response to a question about the luxurious mansion:
"I paid for that house with my own money, I paid $3.2m for that house," he said with a smile, before launching on a long and rambling history of the estate.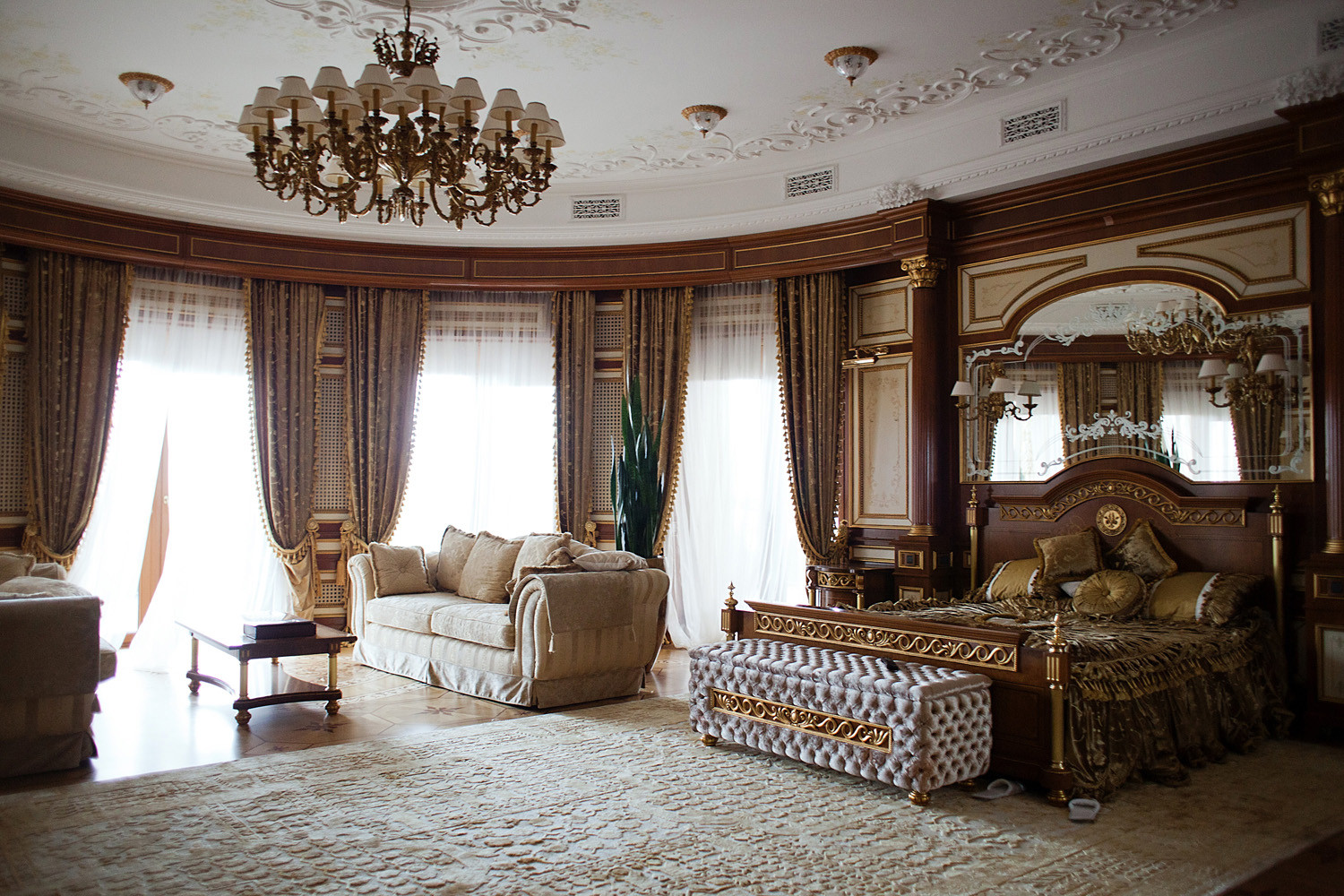 Considering that he paid $2.3 million to redecorate the house's dining hall and tea room, according to receipts left behind in the mansion, that may have been a steal.
Ukrainians peering inside the Yanukovych mansion may wonder how many more millions were poured into Yanukovych's lifestyle at their expense. Last week, Ukraine's Acting Prime Minister Arseniy Yatseniuk said that the Yanukovych government had stolen a total of some $70 billion from state funds, Interfax reported.
Take a look at more of Bondar's incredible photos below and visit his website for his other projects.