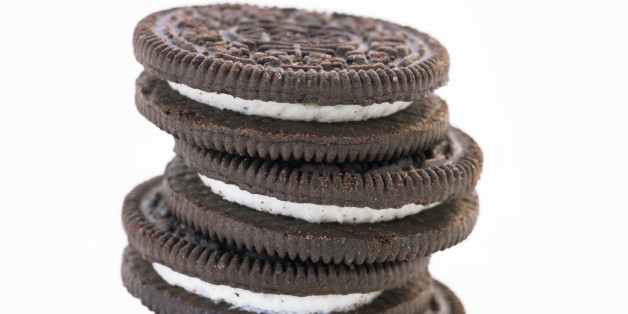 Oreos may be America's most classic cookie, but the range of Oreo flavors out there is anything but. From Watermelon Oreos to Ice Cream Rainbow Shure, Bert! Oreos, the realm of Oreo flavors is a wacky and weird place. In honor of National Oreo Day today, we've ranked the best and worst Oreo flavors, so you don't have to make the grave mistake of choosing the wrong kind.
After much deliberation, we decided not to include the chocolate-covered varieties, because Oreo Fudge Cremes are in an entirely different ballpark, according to us. We also decided not to include any holiday flavors, because we're Scrooges, ok? We stuck to evaluating the different flavors we love and hate, and obviously we had to include Double Stuf in there, because they're so iconic.
If you thought you couldn't go wrong with an Oreo, you might need to reconsider. (We're looking at you, Chocolate Berry Burst Ice Cream.) Here is a basic guideline for choosing the right Oreo flavor: If you think it will go well dunked in milk, you're on the right track.
Without further ado, here's our definitive ranking of Oreo flavors, from awful to awesome.
PHOTO GALLERY
The Definitive Ranking Of Oreo Flavors
Want to read more from HuffPost Taste? Follow us on Twitter, Facebook, Pinterest and Tumblr.
UPDATE: We originally left Peanut Butter Oreos off the list by accident, but realized the error of our ways. It's in there now, in its proper place.

BEFORE YOU GO
PHOTO GALLERY
Oreo Flavors