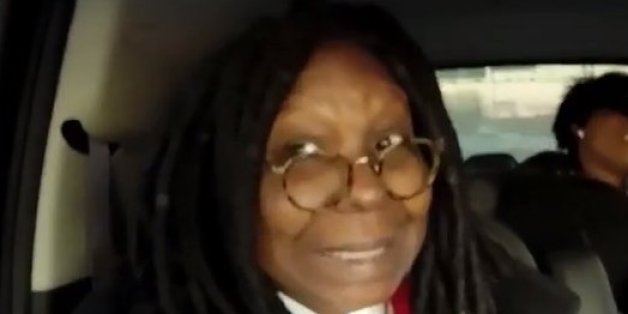 So of course Whoopi Goldberg has a lot of irons in the fire, what with her hosting "The View" and her Oscars presenting and her being mad at the people who air "The View" ABOUT the Oscars AND generally being an EGOT-ing quadruple threat and everything.
But our favorite Whoopi venture might be her new, super-random YouTube series, "Rollin' With Whoopi."
It's exactly what it says it is: Whoopi drives around in a car with two members of her style team, and they have very weird conversations.
Here is a whole thing about potato chips:

Here's a whole thing about sperm, and other matters:
In that one, all of a sudden a giant bug with the face of Yancey, Whoopi's hair stylist, appears on the screen. It looks like this: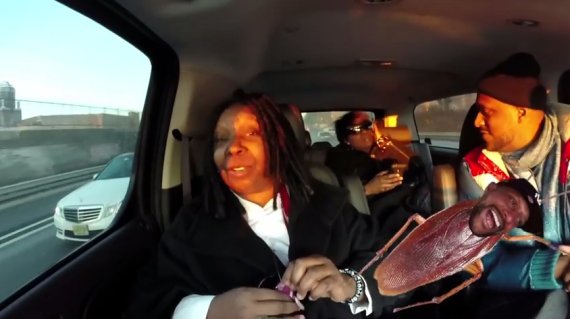 OK then! More videos are here.