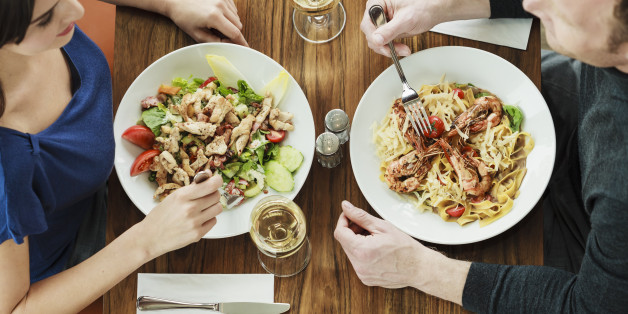 Less than two-thirds of Americans said they ate healthily "yesterday" in 2013, according to a new Gallup-Healthways report -- a drop from recent years.
The percentage is the lowest it has been since 2008, with 63.8 percent of Americans saying they ate healthily "yesterday." However, the report also showed that the number of Americans saying they ate at least five servings of produce for at least four days in the past week stayed about the same level as it's been since 2008, at 57.7 percent. (It hovered between 56 and 57.8 percent from 2008 to 2012.)
Access to produce has remained largely unchanged, with 90.9 percent of Americans saying it was "easy to get affordable fresh fruits and vegetables" in 2013 (comparatively, 91.3 percent said this in 2012 and 89.9 percent said this in 2008). And 80.9 percent of Americans said they "did not struggle to afford food in the past 12 months" in 2013, compared with 81.6 percent who said so in 2012 and 82 percent who said so in 2008.
Interestingly, researchers found that people with lower incomes (below $36,000 a year) were more likely to report that they ate healthily all day "yesterday" than middle-income people (making between $36,000 to $89,000 a year) and high-income people (making $90,000 or more a year). However, people with low incomes were the least likely to eat at least five servings of produce for at least four of the last seven days (54.6 percent) in 2013, compared with 58 percent of middle-income people and 60 percent of high-income people.
"Further, lower-income Americans are more likely to be obese than upper-income Americans, despite reports that they eat healthier," the researchers wrote in the report.
"This disparity between reports of healthy eating and frequent produce consumption may be linked to an information gap, in which low-income Americans believe they are eating healthily, but are not effectively doing so," they wrote. "Upper-income Americans, who are more likely to have higher levels of education, may be more likely to keep up with news about nutrition."
The findings are based on phone interviews conducted between Jan. 2 and Dec. 29, 2013, with 1,947,144 adults in the U.S.