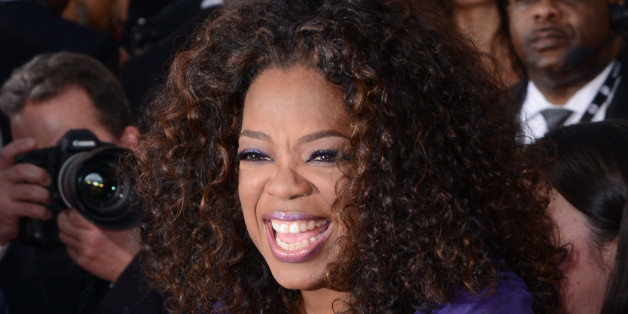 Oprah may not be giving away cars anymore, but she still works plenty of magic.
A Twitter follower of the queen of all media recently gushed over the dress Oprah wore on the cover of Essence magazine's March issue, and asked if she could have it.
And then this happened:
@snobaby28 you're right I won't wear ever again contact my asst. and show her this tweet.

— Oprah Winfrey (@Oprah) February 15, 2014
A week later, the Brian Rennie for Basler gown was hers:
@Oprah THANK YOU! Recv beautiful dress. Plan to wear at my wedding when I find a groom lol but will twt pic wearing it soon. Luv u to life!

— snobaby brandi (@snobaby28) February 21, 2014
Our initial reaction to this story was simply "OMG!" Rest assured, readers, that if this had happened to us, we would be freaking out.
Oprah originally wore the dress while posing alongside Forest Whitaker, Chiwetel Ojiofor and Michael B. Jordan for Essence's Hollywood issue. See Oprah wearing the dress in the cover below.