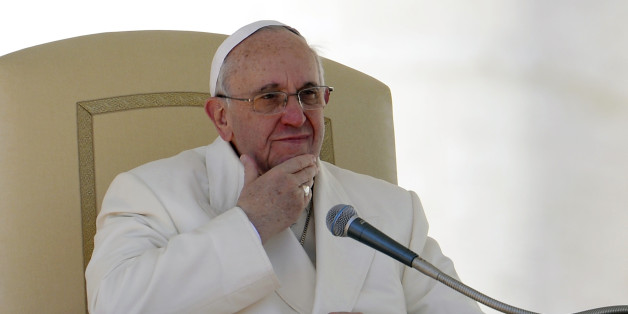 Pope Francis' planned visit to Israel appears to be in jeopardy due to striking Israeli Foreign Ministry officials.
Though the Vatican says that it will happen, a ministry source told the Times of Israel that the visit had been cancelled as the labor dispute rendered the Foreign Ministry unable to make the necessary preparations for the high-profile visit.
Vatican spokesman Federico Lombardi said on Friday that the visit would go ahead as scheduled despite the strike. Vatican officials told Italian news agency ANSA that they hoped the labor dispute would be resolved in time for the pope's trip in late May.
However, a statement on the ministry's website said, "Israel's diplomats will no longer engage with foreign representatives, take care of official visits of any kind, either in Israel or overseas, issue visas or provide any consular services," according to Haaretz.
Yigal Palmor of the Foreign Ministry told AFP that planned visits by foreign leaders would be "complicated, and perhaps impossible" due to the strike. He added, "The leaders could come as tourists, but diplomats will not take care of logistics, protocol or the political dimension of these visits."
A statement on the Vatican news website reported that Lombardi said "that the strikes, still in progress, could create difficulties in the preparation of the visit, but that - for now - everything is on schedule."
BEFORE YOU GO
PHOTO GALLERY
Pope Francis' Best Photos