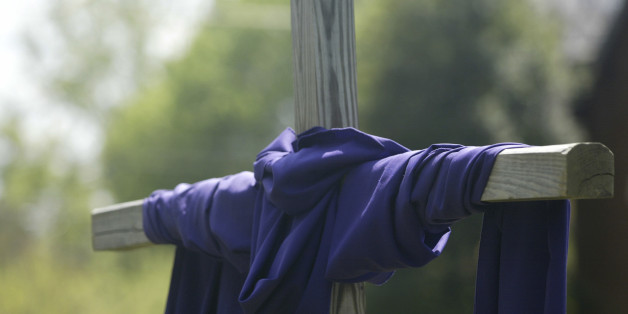 This week's Family Dinner Table Talk, from HuffPost and The Family Dinner book:
Topic: The Meaning Of Lent
Story to read: Lenten Fast With Prayers, Poems, Reflections Prepares For Easter
What to say to your kids: This past Wednesday, also known as Ash Wednesday, marked the beginning of Lent. Lent is a Christian season that lasts the 40 days and 40 nights leading up to Easter -- the day Christians celebrate Jesus coming back from the dead. During Lent, Christians sacrifice one thing they like, such as candy or snacks, and avoid eating meat on Fridays until Easter Sunday.
Questions for discussion:

Have you ever given up something you really like before?
What would you give up for Lent?
What do you think is the significance of giving up something you enjoy?
In her cookbook, The Family Dinner, Laurie David talks about the importance of families making a ritual of sitting down to dinner together, and how family dinners offer a great opportunity for meaningful discussions about the day's news. "Dinner," she says, "is as much about digestible conversation as it is about delicious food."
We couldn't agree more. So HuffPost has joined with Laurie and every Friday afternoon, just in time for dinner, our editors highlight one of the most compelling news stories of the week -- stories that will spark a lively discussion among the whole family.
BEFORE YOU GO
PHOTO GALLERY
Lent Meditation Slideshow