Nothing quite compares to the power of a photograph to communicate the goings on in the world, captured in the thick of things. Ranging from the serious to the silly, these photos offer peeks into various events around the world this week.
1. A Brazilian dancer performs in the samba parade during the Rio de Janeiro Carnival on March 2, 2014.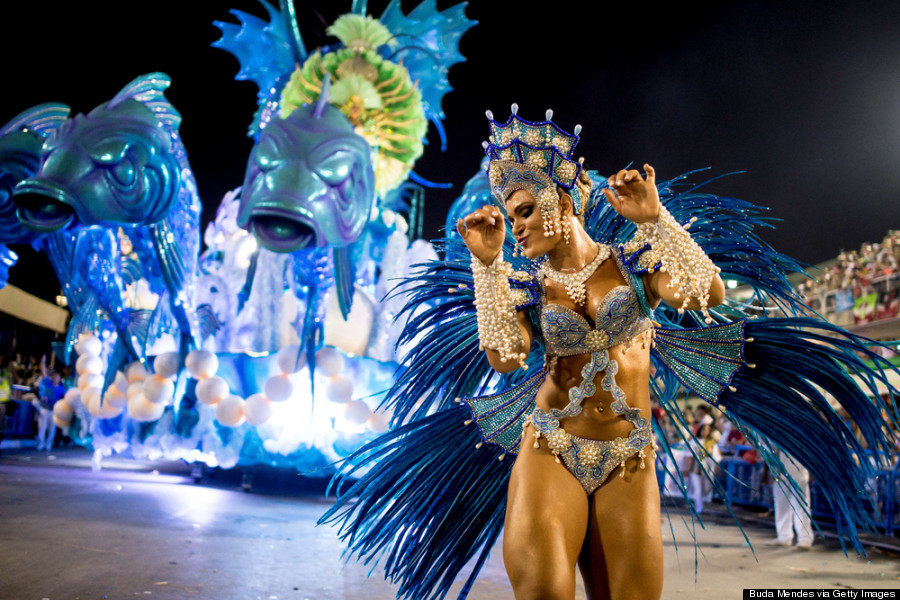 (Buda Mendes/Getty Images)
2. Snakes are collected and rolled before being put in the oven in the village of Kertasura, Indonesia on March 2, 2014.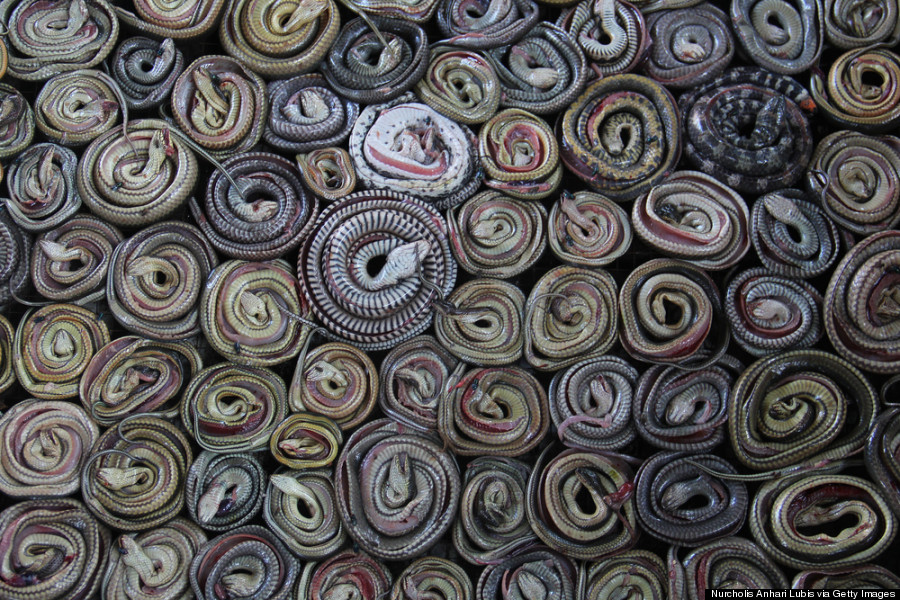 (Nurcholis Anhari Lubis/Getty Images)
3. A Ukrainian soldier kisses his girlfriend Svetlana through the gates of the Belbek military base in Lubimovka, Crimea on March 3, 2014.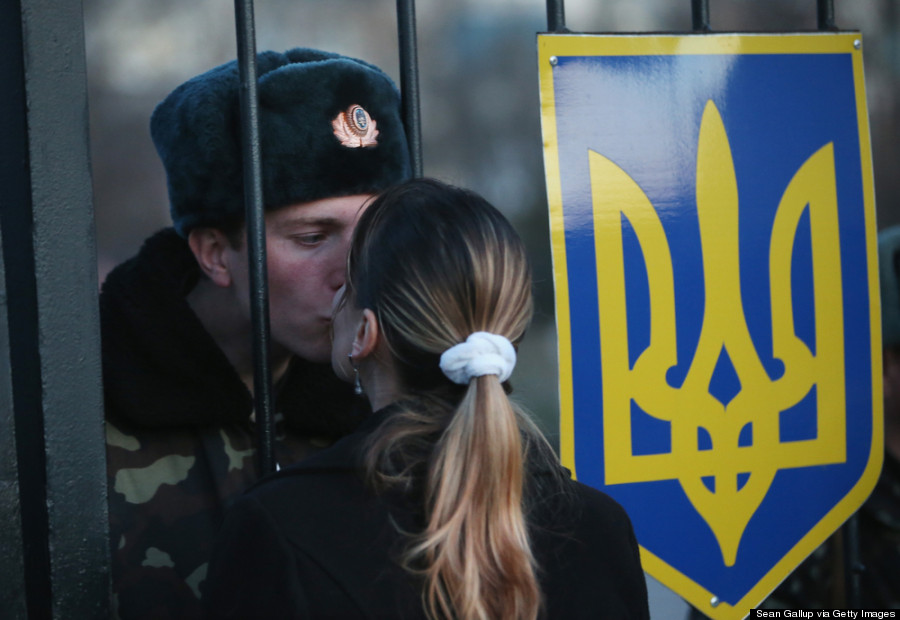 (Sean Gallup/Getty Images)
4. Actors perform at the Fisht Olympic stadium during the opening ceremony of the 2014 Winter Paralympics in Sochi, Russia, Friday, March 7, 2014. (AP Photo/Dmitry Lovetsky)
5. South Korean new military officers cheer during the joint commission ceremony of 5,860 new officers of the army, navy, air force and marines on March 6, 2014.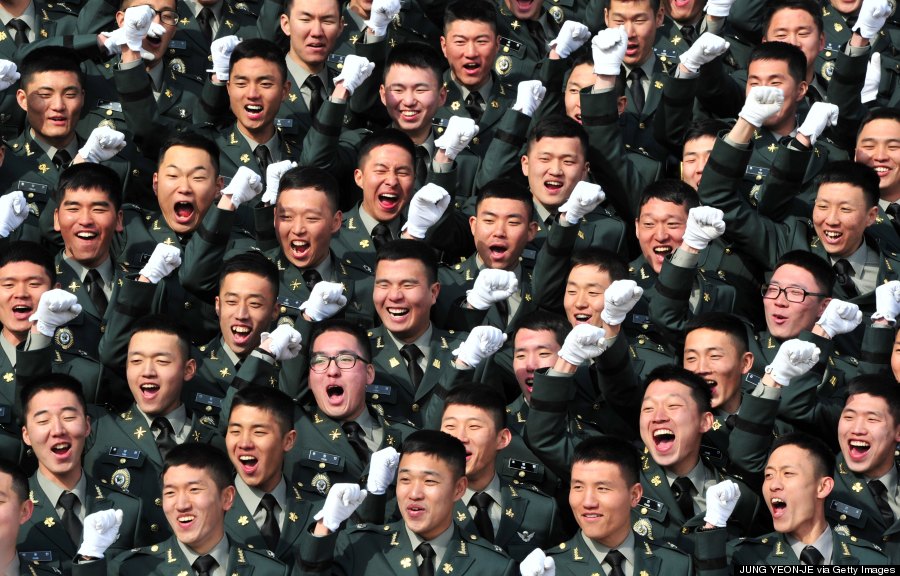 (Jung Yeon-Je/AFP/Getty Images)
6. As President Assad is finalizing his campaign for reelection, a Syrian man runs as flames rise from buildings that were attacked by Syrian government airstrikes. (AP Photo/Coordination Committee In Kfar Takharim)
7. A Thai anti-government protester gets tattooed by his friend at Lumpini Park in Bangkok on March 3, 2014. (AP Photo/Wason Wanichakorn)
8. A burqa-clad Afghan refugee woman makes a carpet at the Khorasan refugee camp near Peshawar on March 7, 2014, ahead of International Women's Day.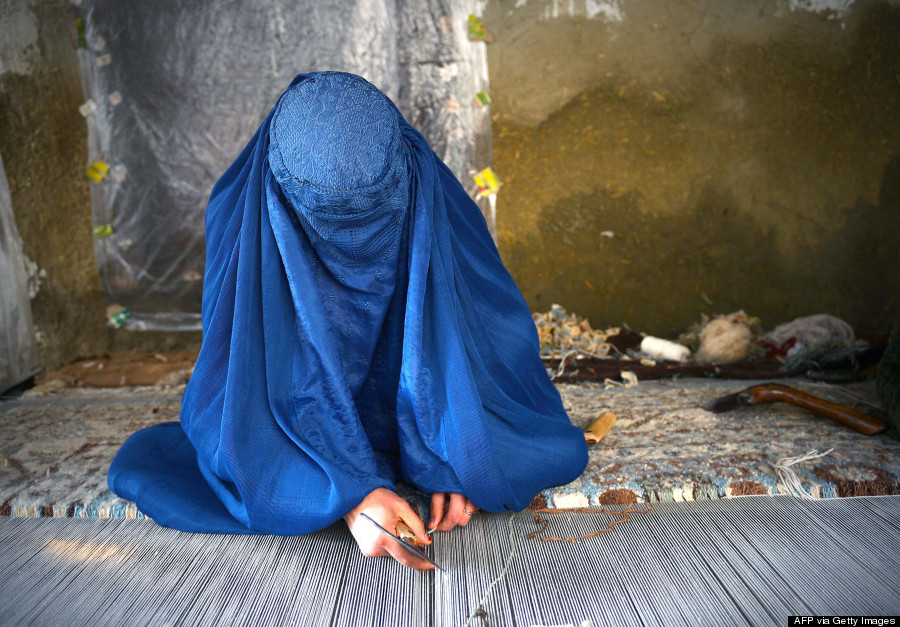 (A. Majeed/AFP/Getty Images)
9. Oscar Pistorius cradles his head in his hands on the fifth day of his trial in Pretoria, South Africa. (AP Photo/Theana Breugem, Pool)
10. Children of Christian families pose at a camp for Internally Displaced Persons (IDPs) outside the Bossangoa Catholic Church in the Central African Republic, on March 6, 2014, while the UN Security Council debated the crisis in New York.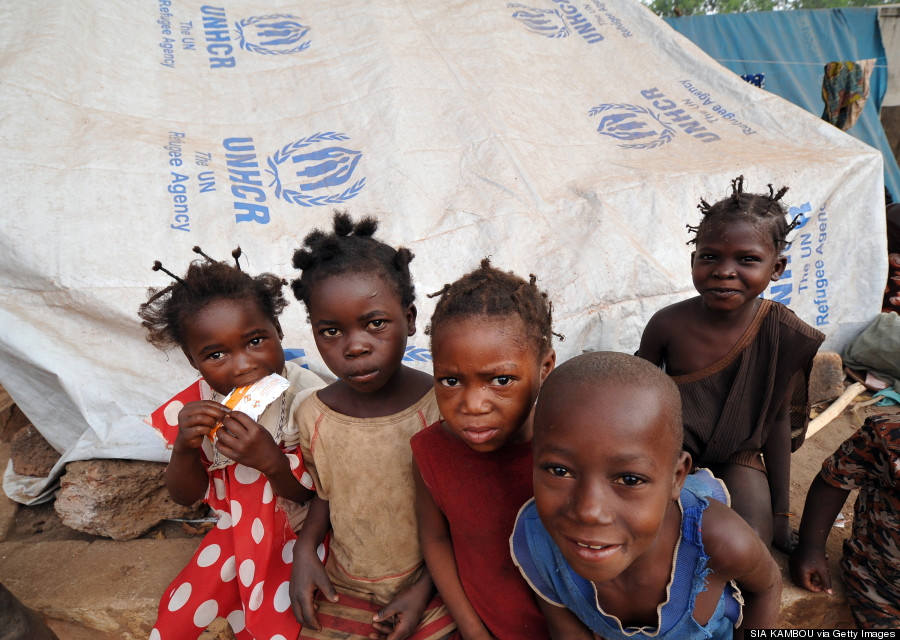 (Sia Kambou/AFP/Getty Images)