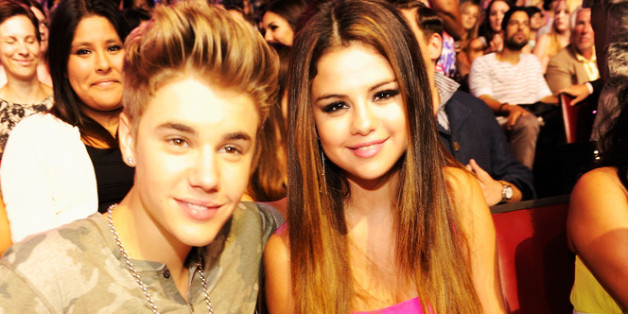 ICYMI: Tiny people Justin Bieber and Selana Gomez ate breakfast together on Friday. People reported on the meal, alleging the couple enjoyed huevos rancheros, pork chops with grilled onions and PDA.
Of course, this breakfast of champions is extremely important because 1) we can rest assured that these two petit individuals are eating the most important meal of the day and 2) there is hope for Gieber (they never really had a couple name, but that one's not bad, right?)
"They were kissing," said the manager of the restaurant. "They were sitting next to each other hugging and kissing in front of the staff. They weren't hiding it and seemed to be boyfriend and girlfriend."
Honestly, if kissing while eating pork chops is not true romance, what is? Perhaps going to Starbucks together or buying multiple bottles of perfume, which is what they did after. In any case, all of this comes after Bieber stormed out of a deposition when his girlfriend's name was mentioned and uploaded an Instagram of Gomez, calling her the "most elegant princess in the world." No word if Gomez has yet to throw a tantrum or call Bieber an "elegant princess" in return.

BEFORE YOU GO
PHOTO GALLERY
Justin Bieber and Selena Gomez at The American Music Awards