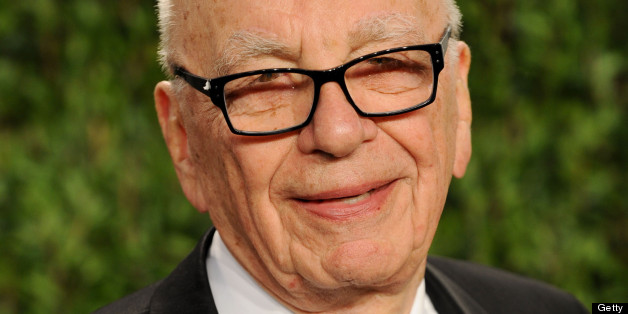 Rupert Murdoch raised eyebrows Sunday when he commented on the Malaysia Airlines flight that went missing.
The News Corp. chief tweeted:
777crash confirms jihadists turning to make trouble for China. Chance for US to make common cause, befriend China while Russia bullies.

— Rupert Murdoch (@rupertmurdoch) March 9, 2014
Murdoch was referring to the Boeing 777 plane that lost contact with air traffic controllers Saturday en route to Beijing from Kuala Lumpur, Malaysia. Authorities determined that two of the passengers were using stolen passports, raising questions about possible terrorism. However, they have yet to discover proof of foul play -- something that others noted in response to Murdoch's tweet.
.@rupertmurdoch getting a bit ahead of the story? https://t.co/LraAsdTgMj Well, not for the first time.

— Jeff Jarvis (@jeffjarvis) March 9, 2014
A genuine "whoa" tweet from @RupertMurdoch... https://t.co/SBvwpIB92I

— Brian Stelter (@brianstelter) March 9, 2014
Murdoch starts Daylight Savings Time right, shoehorning the Malaysia crash into a point about jihadists and Russians https://t.co/OgmVUEwbse

— Derek Thompson (@DKThomp) March 9, 2014
Does Rupert Murdoch know more than we do or is this a pretty serious assumption he's just made here on #MH370 https://t.co/KBgQf5Ut2T

— Brian Ries (@moneyries) March 9, 2014
Authorities are searching for the flight, which disappeared from radar screens without sending a distress signal. On Sunday, they spotted what could be the first piece of plane debris to be found.
"We are looking at all possibilities," Malaysian Transport Minister Hishamuddin Hussein said, according to Reuters. "We cannot jump the gun. Our focus now is to find the plane."
BEFORE YOU GO
PHOTO GALLERY
The Murdochs