"Good Morning America" unveiled their new social media studio Monday morning.
"Social Square" is intended as a new platform to bring the world's many social media strands into one area on the show. ABC News described the space as a "groundbreaking new digital studio engaging viewers on a daily basis with the broadcast and social conversation."
The "square" is an actual square, located steps away from the news desk. It's equipped with several large touch screens that allow the co-hosts and users to interact and share information. The room includes an Instagram video wall, an interactive photowall, a "social slot machine" that plays viewer-submitted questions, a Spotify machine streaming live music and a Twitter mirror wall for selfie-taking.
HuffPost Media got a first look at the unveiling of the square on Monday morning.
PHOTOS: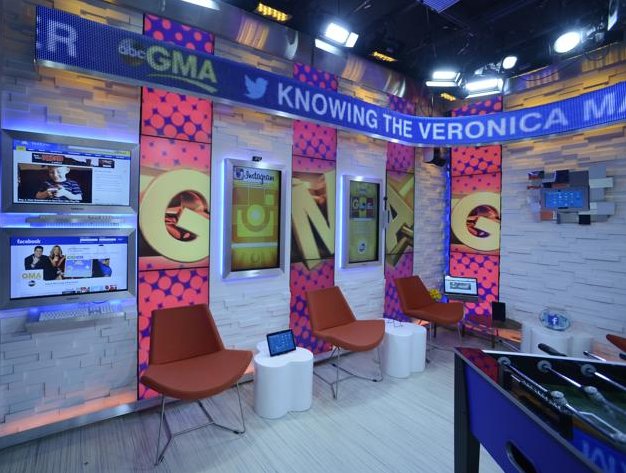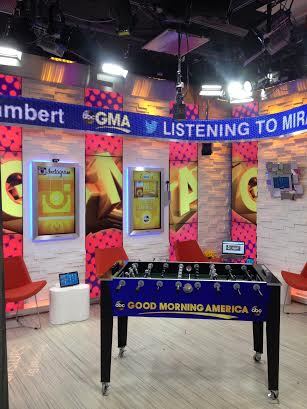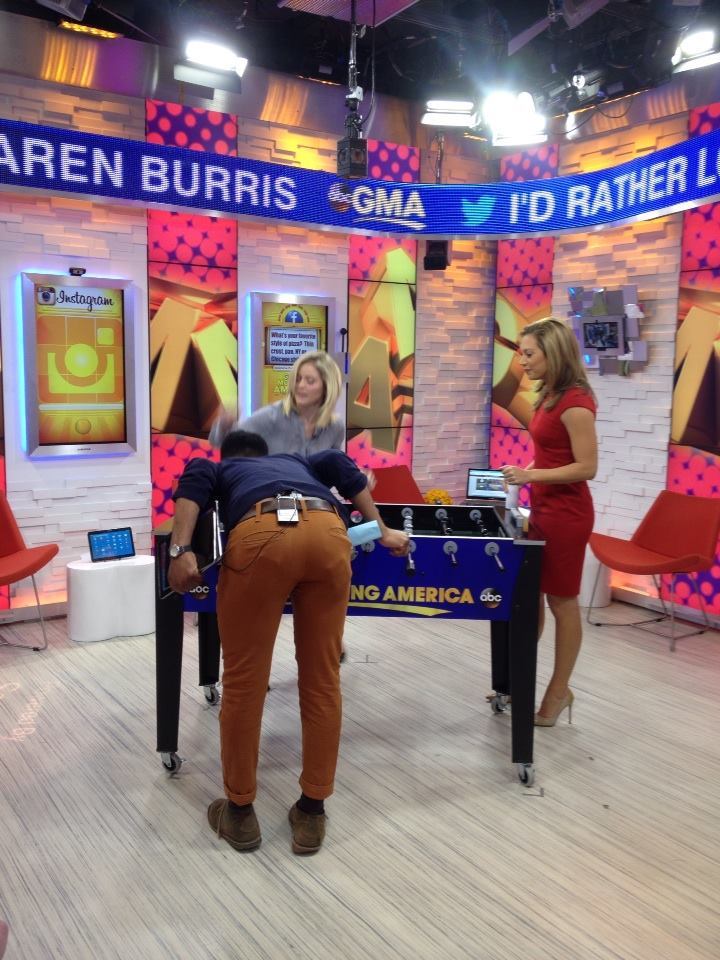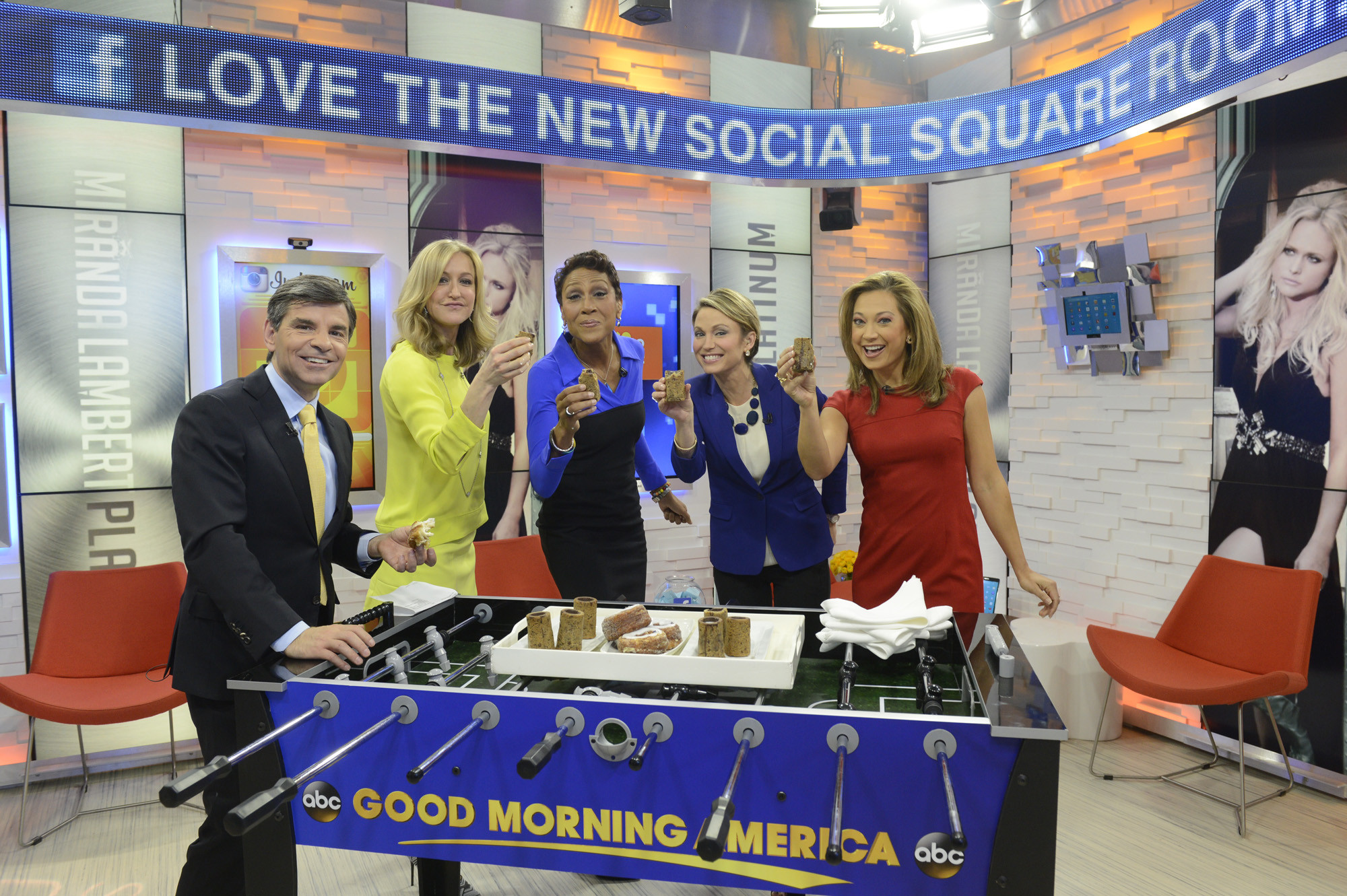 ABC News' senior editor for social media, Andrew Springer, told HuffPost that the room is "still a work in progress" and will "constantly be evolving" as social media expands and changes.
"The possibilities are endless," Springer said.
"This will revolutionize how our show is produced in the morning and its all about engaging directly with our viewers from beginning to end," "GMA"'s senior executive producer Tom Cibrowski added.
Springer noted that the room will also act as a waiting space for the show's guests. Guests can now answer questions from viewers, take a selfie, respond to tweets and pick the music that plays in the room while they wait to go on air, rather than waiting in a green room.
Comparisons are already being made between the Social Square and the "Today" show's Orange Room, which launched in September and allows the co-hosts to interact with viewers as well. When "GMA" first unveiled the room, Twitter buzzed with wry comments on the similarity of the spaces:
The Morning Show Wars get another battlefield. @TodayShow's #OrangeRoom vs @GMA's #SocialSquare. It's intense, ya'll...

— Kevin Grussing (@KevDGrussing) March 10, 2014
@GMA sounds like you all copied #nbctoday show orange room, just saying ughhh

— Missy Leader (@norweigenagent) March 10, 2014
The @TodayShow's "Orange Room" now has a rival/ripoff: @GMA's "Social Square" http://t.co/qXaK3lYP5v

— Brian Stelter (@brianstelter) March 10, 2014
Springer, who surely saw such comparisons coming, told HuffPost that the idea for Social Square actually predated the Orange Room.
He also said that, regardless of who came first, "I think we are going to do it better than our competitors."
UPDATE: NBC addressed the similarities between the "Social Square" and the "Orange Room" in an email to the Huffington Post:
"If imitation is the sincerest form of flattery, we are deeply and sincerely flattered - and not surprised given our ratings gains, specifically in younger viewers."
BEFORE YOU GO
PHOTO GALLERY
ABC News Journalists