Name: Sarah DeArmond
Age: 27
Height: 5'4"
Before Weight: 200 pounds
How I Gained It: I grew up without a weight problem. I was known as the skinny girl at school. Kids were either fascinated by or resentful of my weight. There was one instance when I was in the sixth grade, and we were eating in class. A girl stood up, pointed to my plate and screamed that I wasn't eating enough. That moment still gets to me sometimes.
Despite what that girl said, I enjoyed eating and had a very fast metabolism. It all caught up with me when I married the love of my life at the age of 22. I took birth control that increased my appetite, and I put on some weight. If that wasn't bad enough, I was diagnosed with bipolar disorder and gained more weight on other medication.
Over the next few years, I tried a variety of diets. None of them worked. I finally gave up and just accepted being overweight. I had horrid eating habits and stopped exercising completely. I ate fast food and drank Coke every day. I also ate a lot of ranch dressing with my fried chicken. I love salty foods, so I would snack on a lot of potato chips and onion dip and McDonald's fries.
Breaking Point: My doctor ordered some blood work in February 2013. A few days later, his nurse called me and told me that I was borderline diabetic. I was 26. That was the straw that broke the camel's back. I was not going to allow myself to get diabetes.
How I Lost It: I cut out Coca Cola, white bread, white pasta and white rice. I also cut out fast food, which was a big deal for me. I decreased my daily caloric intake, and I started going on daily walks. The first day I started walking, oddly enough, I felt so alive, like I was really taking my weight loss seriously. There would be some days when the heat would get to me, but I stuck with it. Little by little, the weight came off.
I've learned that diets don't work. It has to be a forever change that you're making in your life that you can stick to. That's what I did. I'm so thankful to my loving husband for exercising with me and eating healthy with me. I'm also thankful to my mother for teaching me how to cook healthy foods and giving me tips along the way. I also learned that I'm a lot stronger than I realized. Losing this weight was no walk in the park, but I did it and the experience is something that I'll treasure for all eternity.
After Weight: 122 pounds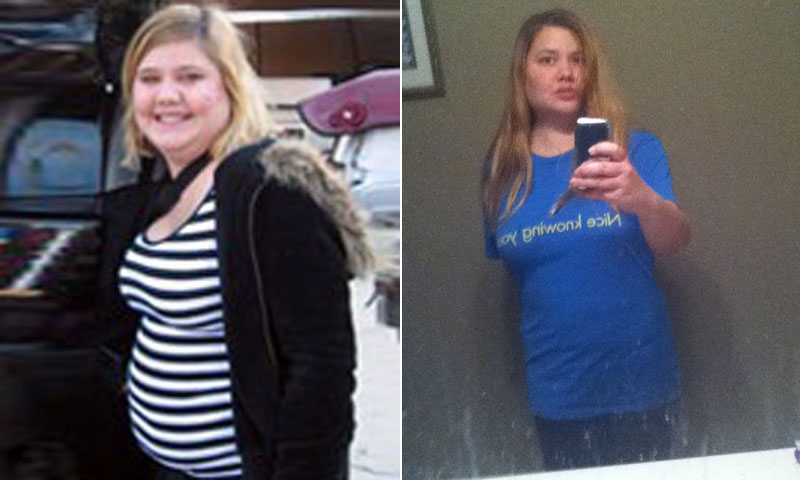 The Huffington Post publishes photographs as they are submitted to us by our readers.
Check out more of our inspiring weight loss stories below:
PHOTO GALLERY
Weight Loss Success Stories