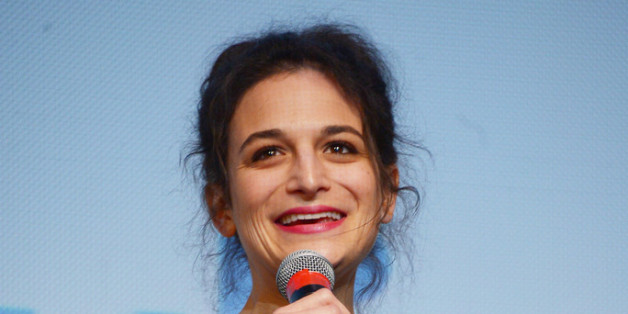 Gillian Robespierre's "Obvious Child," which stars Jenny Slate as a comedian who becomes pregnant after a one-night stand, grapples with two topics that often produce enraged online think pieces: funny women and abortion. That the film tackles both head on -- and with laughs and pathos found in unexpected places -- is part of the reason Sundance Film Festival audiences were so enamored with "Obvious Child" when it debuted in Park City, Utah back in January. (A24 picked up the feature's North American rights and will release "Obvious Child" to general audiences in June.)
After the film's South by Southwest Film Festival screening on Sunday night, Slate -- best known for her one-season stint on "Saturday Night Live," guest appearances on "Bored to Death" and "Parks and Recreation" and "Marcel the Shell" -- explained why she was so enthusiastic about starring in "Obvious Child." Her impassioned reasons can be read in full below. (Warning: spoilers about "Obvious Child" are ahead.)
I have my own personal fears as a performer, but the subject matter didn't frighten me. It really excited me. I wasn't afraid. Some of it crossed my mind: What if a crazy fanatic person gets angry with me? There's also lots of other stuff that I've said and done that could put me in that position [laughs]. A lot of people in my family are angry with me. No [laughs].

I was really excited because there are many complicated things with women's rights. Also, there's an annoying thing going on in the comedy world where idiots keep saying now is the time for women in comedy. It really pisses me off. Because it's always been the time and now they're ready. There were sort of a few things where I was like, "I'm going to eat this up." I was excited to do it.

Mostly, I was excited to portray the experience. She knows she's going to get the abortion. That's not the difficult question for her. It's not her time to have a child. Just because you decide to have an abortion or are pro-choice in general doesn't mean it's not complicated. It doesn't mean that life doesn't present itself with many different options. Those pull at you and make you consider who you are and where you'll go. Sometimes it feels like that experience is robbed from us because we have to be so stalwart. Like, "This is my choice. I'm pro-choice." I think it's important to show you can be sensitive and doubtful and laugh even when you're making a very strong and personal choice. I was pumped.
"Obvious Child" is set for release on June 6.
BEFORE YOU GO
PHOTO GALLERY
Stars At SXSW