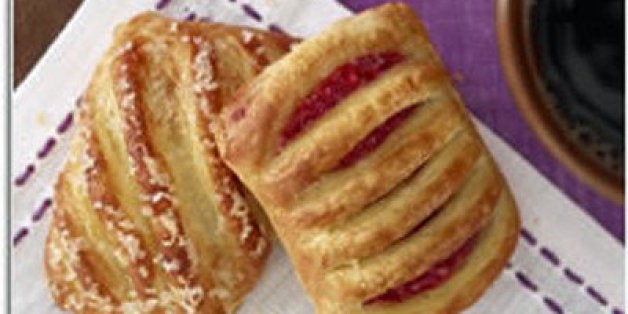 2014 is shaping up to be the year of the fast food breakfast wars, and McDonald's is the latest horse to enter the race. A few McDonald's locations in San Diego are testing out two new breakfast pastries called McCafᅢᄅ Petite Pastries.
According to the San Diego McDonald's website, the pastries are made with real butter and contain either raspberry or cinnamon cream cheese filling. With coffee, two pastries cost $1.29. Without coffee, two pastries cost $1.99.
So far, reactions have been mixed.
McDonald's tried out breakfast pastries -- including a cheese danish, banana bread and a vanilla scone -- in Massachusetts in 2012, but the times were never nationally released. Can McDonald's new pastries hold a candle to these other breakfast options? The company's probably banking on it. Whether or not the petite pastries are McDonald's next Egg McMuffin is yet to be seen. Would you get out of bed for a McCafᅢᄅ Petite Pastry?
BEFORE YOU GO
PHOTO GALLERY
21 McDonald's Meals You Can't Get In America