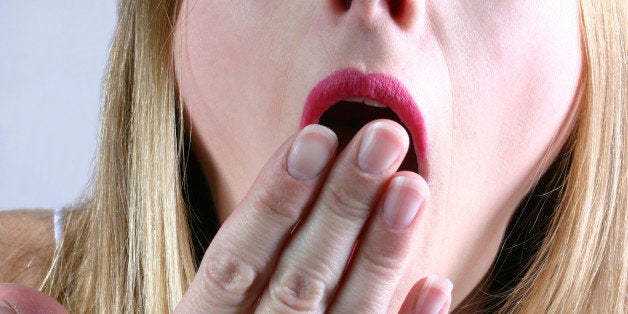 Teens are notoriously sleep-deprived, what with early school start times and late nights filled with homework and social activities. But a small new study shows the importance of adequate sleep for obese teens in particular.
Researchers from the University of Michigan Health System and Baylor University found that not getting enough sleep at night is associated with cardiometabolic risks in obese teens.
Adolescents between ages 10 and 17 are recommended to get between 8.5 and 9.25 hours of sleep each night, according to the National Sleep Foundation.
It's important to note that causality could not be established in the study -- it is unclear whether it's actually the lack of sleep that is responsible for the added health risks, or if it's the obesity or another health condition. But still, "the strong association between sleep duration and cardiometabolic risk score independent of the effects of body composition and physical activity suggest a potential influence of sleep duration on cardiometabolic health in obese adolescents," study researcher Heidi IglayReger, Ph.D., supervisor of the Physical Activity Laboratory at the Michigan Metabolomics and Obesity Center, said in a statement.
The study, published in the Journal of Pediatrics, included 37 adolescents, ages 11 to 17, who were obese. The researchers calculated a cardiometabolic risk score for each participant based on his or her cholesterol and blood sugar, waist circumference, body mass index and blood pressure. The study participants also all wore a physical activity monitor for seven days in order for researchers to track their activity and sleep.
The researchers found that only one-third of the study participants spent at least an hour a day being physically active. The average sleep duration for the participants was seven hours a night; just five of the participants slept at least 8.5 hours a night. Most of the people in the study woke up at least once throughout the night.
They noted that even after taking into account physical activity and body composition, the amount of time slept over the week was still a predictor of cardiometabolic risk.
This study just adds to the long list of reasons for why teens should try to get adequate sleep each night. A study presented last year at the SLEEP 2013 conference showed that sleepy teens tend to eat less healthfully than well-rested teens. And a study published last year in the Journal of the American Medical Association showed that teens who sleep six or fewer hours a night have a higher risk of being in a car accident.