Following the trend of "tres Brooklyn," a bar in London is channeling New York hipness through the allure of the Rockaways, the Big Apple's ultra-hip beach.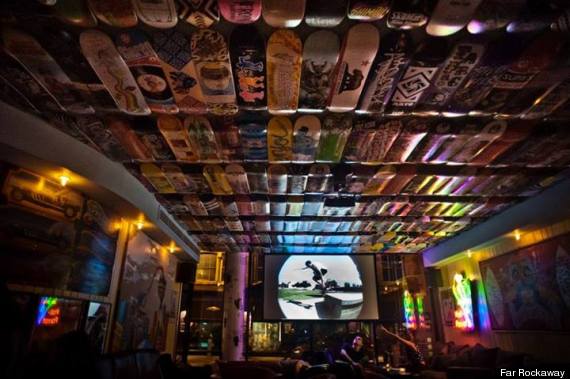 Dubbed Far Rockaway, the Shoreditch watering hole features a 400-seat restaurant serving standard American fare like burgers and pizza, along with a gallery space for local artists to showcase their work.
Notably absent from the menu, however, are tacos -- which, in the Rockaways we're familiar with, are the cornerstone of the beach's locavore foodie offerings.
According to the Far Rockaway site:
Visually stunning new venue Far Rockaway brings New York's compelling urban culture to the heart of Shoreditch. Named after the buzzing Queens, NY resort that enjoyed huge popularity in the late 50s and early 60s, Far Rockaway occupies a 400-capacity space on Shoreditch's lively Curtain Road.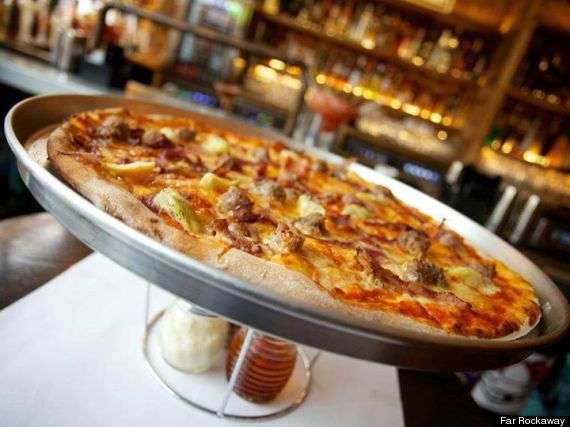 Despite their taco snub, Far Rockaway has a menu of "on-trend" cocktails and a healthy number of American craft beers available, including several from Brooklyn Brewery and Flying Dog.
While the Rockaways are located in Queens, the incredibly popular beach has attracted a particularly Brooklyn crowd over the years -- a reputation that has ticked off local residents and even one Anthony Weiner. Regardless, the London bar is just another example of New York's branding phenomenon gone international.