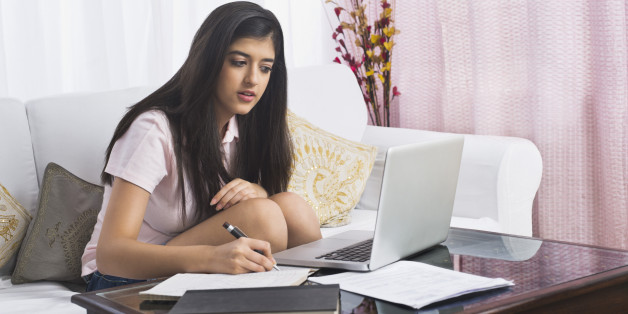 By Winnie Ma
So let's get this straight -- you weren't accepted to your top college, but you weren't rejected, either. Now what?
Like most things in life, college admissions aren't all black and white. If you applied to college early decision or early action and got a letter saying you were deferred to regular admissions, don't despair. You may be stuck in limbo at the moment, but, lucky for you, there are more productive things to do than idle your days away in suspense. To improve your chances of getting into the college of your dreams, check out these tips for how to follow up with the early-action or early-decision schools you've been deferred from!
Consider your options.
Now that you've had a chance to take a breath and let the deferral sink in, it's time for you to do something about it!
Patty Finer, executive director of The College Admissions Consultant, says it's important to put your chances of being admitted into perspective. The first thing you want to consider is an often-overlooked number on your deferral letter: the admit percentage, which is the proportion of deferred applicants who are expected to be admitted. Many letters will not state an admit rate for deferred ED or EA applicants, but if yours does, take that number seriously. "You run a really high risk if [you're applying] early decision of not getting in," Finer says. "Try not to be hard on yourself because it is a very competitive process, and a lot of these early-decision schools are very small."
For early-action defers, consider the fact that when it comes to early-action admissions, many schools will only admit those whom they see as slam dunks, so you still have a chance in the regular-decision pool. "If you've been deferred from ED or EA into RD, don't lose hope, because that gives you a second chance to be accepted," says Anna Ivey, founder of admissions consulting firm Ivey Consulting and co-author of the book How to Prepare a Standout College Application.
According to Bari Norman, co-founder and president of college counseling service Expert Admissions, only follow up with a school if you're highly interested or if it's your top school. "If you're in doubt … the safer thing to do would be don't do it," Norman says. "However, if you really love a school, you should follow up."
If, after you've given yourself a reality check, you still think that this school is the perfect fit for you, get ready to move forward and put in everything you've got!
Connect with the admissions team
The first thing you want to do is give the admissions office a call and try to speak with an admissions representative, Finer says. College admissions offices usually divide responsibilities by geographic region, so there is probably a specific rep assigned to you who is responsible for looking at your application in the first round. If you don't know who yours is, try to figure out by searching the admissions website and then connect with her, because she knows who you are and she'll be the one potentially singing your praises to the rest of the committee at admissions selection meetings. You can communicate with your college rep by sending emails, going to the college for a personal admissions interview or meeting at an official rep visit or local gathering in your hometown.
"Connect with them maybe once and say hi, this is my number one school, this is the school I really want to go to, is there any way I could interview with you or come and talk to you to figure out what I can do to better my chances of getting in?" Finer says. "But you don't want to be a pest. You don't want to be calling them every single weekend saying, 'Did you let me in?' That's not going to help."
Remember to be polite in any of your communications with colleges. "Keep things short and to the point, and always be polite whenever you're communicating with a school representative, even if it's the person answering the phones," Ivey says. "How you treat people in the admissions office will get noticed."
Also, if you haven't visited the school, try to schedule a tour and a meeting with the admissions officers in person as soon as possible (you can do this through the admissions website). "Sometimes when they see you, there's a whole different perspective," Finer says. "When you're seeing someone on paper, you're seeing it one way, and when you meet the person it can be a totally different picture. They might go, 'I made a mistake; this is someone we really want to have.'" On the other hand, interviews can also hurt you, so keep that in mind and prepare wisely.
Write a letter to the admissions office
Now comes the part where you profess your undying love for the school and tell the admissions officers why the school can't live without you. Okay, so maybe not in that dramatic of a fashion, but that's basically the gist of it.
This letter is typically called a "letter of continued interest." Each school has its own preferred way of receiving these updates, so if you're not sure how the admissions officers want to hear from you, make sure to ask. "And it makes a good impression if you do the following up, rather than having Mom or Dad do it," Ivey says.
So how do you put this letter together?