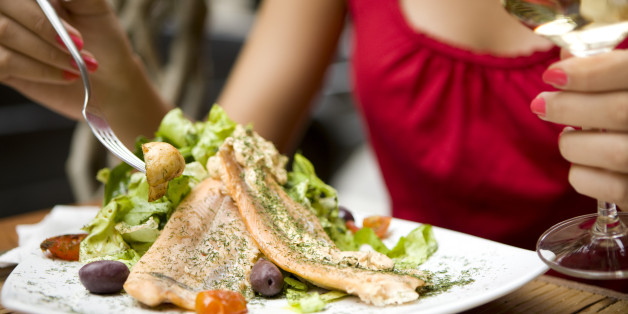 Research shows that our eating habits actually may be getting less healthy. But a new study emphasizes again the importance of a healthy diet -- for midlifers in particular.
Research out of the University of Eastern Finland found that healthy food choices in midlife may play a dramatic role in warding off dementia in later years. The results found that those who ate the healthiest diet at the average age of 50 had an almost 90 percent lower risk of dementia in a 14-year follow-up study than those whose diet was the least healthy. The study is the world's first to investigate the relationship between diet in midlife and the development of dementia later in life.
Researchers relied on a healthy diet index based on the consumption of a variety of foods. Items such as fish, fruits and vegetables were among the healthier foods while items such as sausages, sweets and sugary drinks were at the opposite end of the spectrum. Out of 2,000 participants, 1,449 took part in the follow-up study. The participants were 39 to 64 years old at the start and 65 to 75 years old at the time of the follow-up.
Previous studies on diet and dementia have mostly focused on the impact of one dietary factor. "But nobody's diet is based on one single food, and there may be interactions between nutrients, so it makes more sense to look at the entire dietary pattern," said Marjo Eskelinen, who presented the study's results in her doctoral thesis, in a release.
She added that a high intake of saturated fats was connected with poorer memory functions and an increased risk of mild cognitive impairment in a 21-year follow-up. In addition, she found that those consuming three to five cups of coffee daily had a smaller risk of dementia than those consuming less or more.
Other studies, too, drive home the importance of nutrition to brain health. One study out of the Columbia University Medical Center found that eating a diet high in omega-3 fatty acids -- such as fish, nuts and chicken -- is associated with lower levels of the beta-amyloid protein that is linked with Alzheimer's disease. Regular exercise, as well, has been linked to helping prevent dementia later in life.
BEFORE YOU GO
PHOTO GALLERY
Foods That Combat Aging