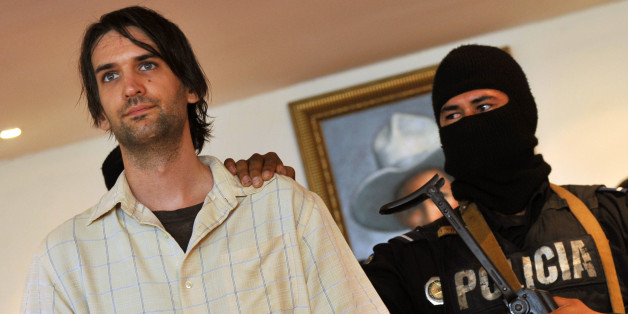 Eric Toth, a former elementary school teacher who was once one of the FBI's most wanted fugitives, has been sentenced to 25 years for child pornography.
Toth was arrested in Nicaragua in April 2013 after a five-year-long hunt by authorities to capture the former school teacher for child pornography charges. In December 2013, Toth pleaded guilty to three counts of producing child pornography, identity theft and misuse of a Social Security number.
"I know I've hurt people, a lot of people," Toth told the judge at Tuesday's sentencing in federal court, per BBC News. After serving his 25-year-sentence, Toth will spend the remainder of his life under supervised release, the outlet reports.
According to the Associated Press, Toth admitted that, while working as a third-grade teacher at Beauvoir school in Washington, D.C., he placed a hidden camera disguised as an air freshener that recorded 15 children under the age of 10 using the bathroom. A pornographic home video of a 10-year-old student that was made while the boy was sleeping was also discovered, the Washington Post notes.
Toth, who was added to the FBI's Ten Most Wanted list in 2012, fled the Washington, D.C., area in 2008 after the pornographic images were discovered on a school camera and media card. A fake suicide note was later found in a car parked at a Minnesota airport, the Washington Post reports. He was also found to have lived under false identities in Arizona and worked as a technical writer and computer technician in Austin, Texas, before fleeing the country.
BEFORE YOU GO