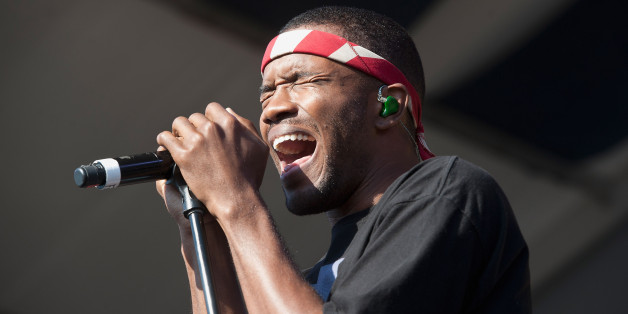 Frank Ocean has some beef with Chipotle, and we're not talking burritos.
Records obtained by The Hollywood Reporter show that in June 2013, Chipotle asked Ocean to record a song entitled "Pure Imagination" to go along with Chipotle's scarecrow ad campaign. The Mexican grill company paid Ocean $212,500 in advance for the song, but Ocean never delivered.
An initial cut of the animated film, which would accompany his track, neglected to show Chipotle's logo prominently featured. Ocean pulled out when he saw the final version, believing that the company used sustainable, local farming as a smokescreen marketing tactic. As published in a Rolling Stone article, the singer's legal team sent a letter to the chain, writing:
"When Frank was asked to participate in this project, Chipotle's representatives told him that the thrust of the campaign was to promote responsible farming. There was no Chipotle reference or logo in the initial presentation, and Chipotle told Frank that was an intentional element of the campaign. Frank was also promised that he'd have the right to approve the master and all advertising."
Chipotle responded by suing the singer for the $212,500 they had fronted him. The "Pyramids" paid up with typical Odd Future attitude, posting this photo to his Tumblr:

Underneath the photo is a link to the Wikipedia page for "defamation."
Welp, we think Chipotle got the memo. They ended up going with Fiona Apple for the final campaign.
BEFORE YOU GO
PHOTO GALLERY
Frank Ocean Songs