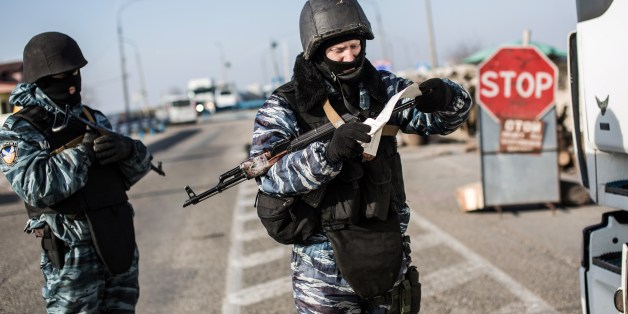 KIEV, March 11 (Reuters) - Negotiations are under way between Ukrainian authorities and pro-Russian forces for the release of three Ukrainian journalists seized in Crimea on Sunday, the Ukrainian interior minister said on Tuesday.
The three journalists, all women, were detained on the peninsula by members of Russian Unity, a political party which favours the union of Crimea with the Russian Federation, the minister, Arsen Avakov, said on his Facebook page.
"Police have found the kidnapped women journalists in Crimea. Negotiations are taking place. Let's hope all will be well," Avakov said.
The three journalists - Kateryna Butko, Alexandra Ryazantseva and Olena Maksymenko - were detained at a checkpoint manned by Russian Unity and later taken to the port city of Sevastopol, ministry sources said.
The three were the subject of a statement by the Paris-based watchdog Reporters Without Borders on Tuesday which also expressed alarm at what it described as a "steady escalation in violations of journalists' rights in Crimea".
Tension in the Black Sea peninsula has been growing since pro-Russian separatists took control of the regional parliament, declaring Crimea part of the Russian Federation and announcing a referendum for March 16 to confirm this. (Writing By Richard Balmforth; Editing by Hugh Lawson)