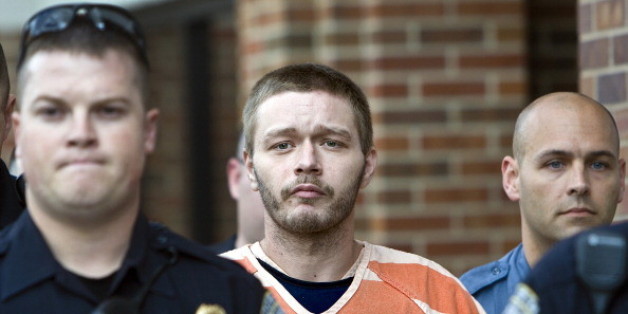 OTTAWA, Kan. (AP) -- A man accused of murder in the slaying of four people, including an 18-month-old girl, at a farm in rural eastern Kansas will face the testimony of dozens of witnesses during a preliminary hearing slated to begin Tuesday.
Kyle Trevor Flack, 28, has been charged with capital murder, first-degree murder and attempted rape in the killings last May. The bodies of Andrew Stout, Steven White and Kaylie Bailey were discovered at Stout's farm in Ottawa, about 50 miles southwest of Kansas City. Investigators found the body of Bailey's toddler, Lana Leigh Bailey, a few days later in neighboring Osage County.
Franklin County Judge Thomas H. Sachse will decide after the hearing if prosecutors have enough evidence to warrant a trial. If Flack, who's being held on $10 million bond, is convicted of capital murder in the deaths of Bailey and her child, he could face the death penalty.
Prosecutors have not indicated if they intend to seek the death penalty. No one has been executed in Kansas since 1965.
Authorities have released few details about how the four died, although Franklin County Attorney Stephen Hunting has said a firearm was used on the victims found at the farm. Prosecutors, who originally sought to have the preliminary hearing closed to the public, are expected to reveal more details as the hearing unfolds and will call about 40 witnesses, including law enforcement and relatives of the victims.
Authorities say Flack was friends with 30-year-old Stout, and that White, 31, was Stout's roommate. They have said 21-year-old Bailey was Stout's girlfriend.
Flack, who is being represented by Ron Evans, chief of the Kansas Death Penalty Defense Unit, is also charged with criminal possession of a firearm. He cannot legally have a firearm because he spent four years in prison on a 2005 conviction for second-degree murder, before being paroled in 2009.
Sachse was also expected to rule before the hearing on a request from prosecutors to introduce as evidence statements Flack made to investigators after the killings. The defense has opposed that motion, which was filed under seal.
BEFORE YOU GO
PHOTO GALLERY
Mysterious Celebrity Deaths