"The Bachelor" finale was painfully uncomfortable this time around as Juan Pablo Galavis picked Nikki Ferrell over Clare Crawley. We'll go as far as to say it was the most awkward "Bachelor" finale in the history of awkward "Bachelor" finales, and that's really saying something.
In the middle of the two-hour episode, Juan Pablo apparently made a sexual and offensive comment to Clare in a helicopter. The audience had no idea what he said, but in typical "Bachelor" fashion, it was alluded to in the vaguest way possible. Clare's demeanor completely changed and she said she only stuck around because Juan Pablo made her feel like it would all be worth it at the end. When he broke up with her, she unleashed the wrath of 1,000 dumped women before her in a courageous confrontation. "I thought I knew what kind of man you were," she said. She was wrong.
But in the final moments, Juan Pablo chose Nikki. She said she loved him. He told her he had a diamond ring in his pocket, but wouldn't give it to her. He said he liked her a lot -- normal "Bachelor" banter.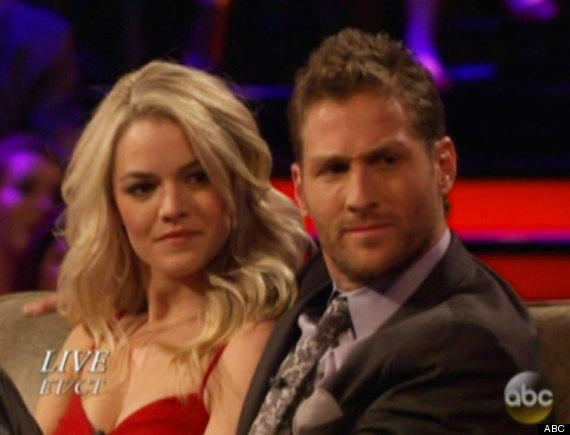 The real uncomfortable tension came in the "After The Final Rose" ceremony. Franchise host Chris Harrison interviewed Clare, Nikki and Juan Pablo. Clare didn't want to talk to him, but when Juan Pablo came on stage, Harrison was clearly uncomfortable. "Shower that one off?" he even asked the audience.
The real kicker came when Juan Pablo chickened out on making a huge announcement he had arranged with the producers. Reality Steve thought he would propose to Nikki, who sat next to him. The whole thing was a "Bachelor" nightmare until Harrison announced fan favorite contestant Andi Dorfman would be the next "Bachelorette." At least that seems like good news.
BEFORE YOU GO
PHOTO GALLERY
Bachelor Contestants 2013