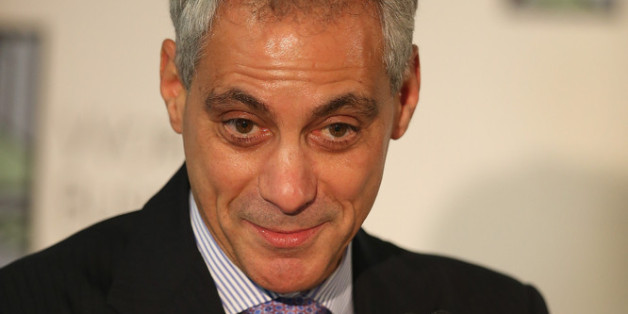 It's no secret that Rahm Emanuel doesn't tend to mince words.
So it shouldn't come as much of a surprise that the Chicago mayor once had some colorful words for the late actor and former National Rifle Association president Charlton Heston.
In recently released documents from Bill Clinton's presidential library, Mother Jones reports White House speechwriter Jeff Shesol wrote in a 1998 memo that then-presidential aide Emanuel had the following words for the fellow New Trier alum when it came to a new bulletproof vest law: "Shove it up his ass."
These aren't the only choice words newly being attributed to the temper-prone mayor in recent days. Emanuel's brother, Zeke Emanuel, recalled in a Wall Street Journal essay last week that Rahm, when he was serving as the White House Chief of Staff under the Obama administration, cut him off when he began to discuss a medical malpractice proposal as part of the Affordable Care Act.
"Shut the f--- up! We are not doing malpractice," Zeke reports his younger brother said. "Period. Every time the AMA comes in here, they don't talk about malpractice."
Again, Chicago's mayor has repeatedly demonstrated his fondness for the f-bomb, so this isn't exactly a shocker, though the timing amid the high-profile rollout of CNN's "Chicagoland" and criticisms that the docuseries is serving as "a reelection campaign vehicle" for the mayor is worth noting.
BEFORE YOU GO
PHOTO GALLERY
The Many Sides Of Rahm Emanuel