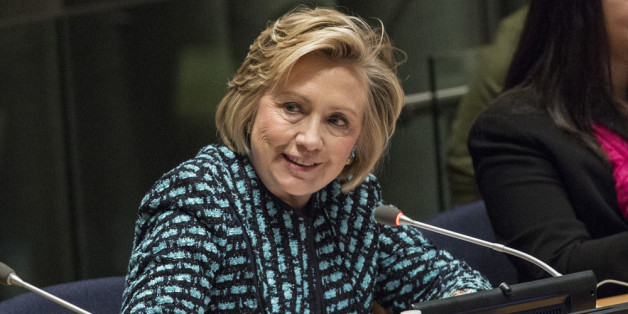 What does a state election in New Hampshire have to do with the 2016 presidential race? A pro-Hillary Clinton super PAC has the answer.
Members of Ready for Hillary, the super PAC working to build support for a potential Clinton presidential campaign in 2016, have been on the ground in Hanover and Plymouth, N.H., promoting Democrat Michael Cryans, who faces Republican Joe Kenney in Tuesday's special election to fill the state's open Executive Council seat, according to WMUR.
The group, which raised over $4 million in 2013, has faced recent pressure from Democratic activists in Iowa and New Hampshire to be more proactive in supporting Democratic candidates in this year's midterm elections.
New Hampshire is a significant state in the presidential primary process, so Ready for Hillary's efforts may have more to do with positioning Clinton favorably in 2016, and less to do with the particular functions of the state's Executive Council, which, among other responsibilities, approves state contracts.
Seth Bringman, Ready for Hillary's communications director, kept his answer vague when asked why the group would pay attention to a lower-profile race.
The Executive Council already tilts Democratic, with just one Republican member to three Democrats.
"Ready for Hillary wants our supporters to know about today's election and to get out and vote," Bringman told HuffPost in an email Tuesday. "This is a critical election for the Granite State, and Ready for Hillary's grassroots supporters are mobilizing."
New Hampshire's presidential primary is traditionally held second, after Iowa's caucuses, which likely explains why Ready for Hillary's senior advisers and staff spent a considerable amount of time with local political officials in January. Ready for Hillary is focusing on small-dollar donations, so making early contact with grassroots activists and volunteers in the Granite State would dovetail with the group's national outreach model.
Clinton edged out President Barack Obama to win New Hampshire's Democratic primary in January 2008.
The former Secretary of State has said she'll make a decision about another presidential run "sometime" this year.
BEFORE YOU GO
PHOTO GALLERY
Hillary And Bill Through The Years