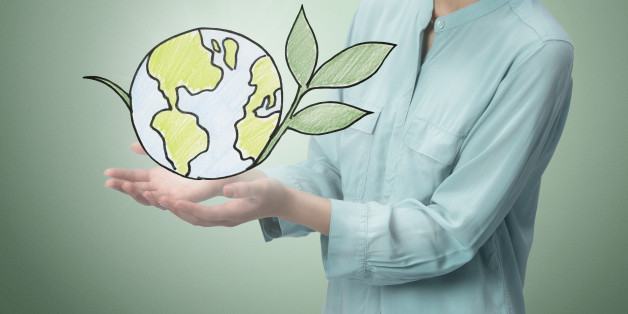 Workplace burnout has become a global epidemic. More than eight in 10 U.S. employees report experiencing stress at work, and stress costs American companies an estimated $300 billion each year. But it goes beyond the U.S.: neurologist Francisco Javier Carod-Artal has called burnout a "global concern" that compromises employee health and organizational effectiveness. Several countries have a specific word for the all-too-common occurrence of death and suicide related to overwork, and across the globe, job stress may be worse for an individual's heart health than smoking.
Multinational consumer goods corporation Unilever -- the company behind Dove soap, Skippy peanut butter, Lipton tea, Vaseline and a number of other household brands -- knows that this kind of workplace isn't sustainable, and they've committed to creating change.
The corporation's leadership has determined that alongside traditional business goals of increasing profits and expanding around the globe, it's imperative to also look inward -- and so they've focused their attention on boosting the well-being of Unilever employees. And according to Paul Polman, Unilever's CEO, these ambitions don't contradict one another -- they fit together in a way that makes perfect sense.
"Under the Unilever Sustainable Living Plan we want to improve the health and wellbeing of a billion people around the world," Polman told The Huffington Post in a statement. "A key part of that is the well-being of our own people, not only their physical health, but just as importantly their mental health, particularly at times of change and uncertainty. By listening and responding to their emotional needs we give people a much better chance of fulfilling their true potential, which is good for them and good for the company."
As part of this effort to connect the outward and inward aspects of its business, Unilever has launched Lamplighter, a well-being program in which employees receive individual coaching on exercise, nutrition and mental resilience. After an initial consultation assessing the employee's health risk level, he or she develops a personal health plan, and attends six monthly follow-ups. The goal is to help employees stay committed to their new healthy habits.
A Unilever press release noted, "We have found that if we can keep employees motivated during the first six months of a program of change, positive changes are likely to remain."
The program has already been implemented in Unilever offices in 46 countries, reaching 35,000 employees, and is projected to be implemented in 60 countries by 2015. Through Lamplighter, Unilever has built fitness facilities, offered employees services from professional nutritionists, stress reduction courses, and cognitive behavioral therapy, according to GBCHealth.
So far, Lamplighter's results are promising: In India, half of high-risk employees moved into a lower health-risk zone, and globally, there was a 17 percent reduction in poor nutrition among participants.
"I have learnt, many times over," Polman said, "that you will get results back if you invest in others, because they will invest in you."
Unilever is part of a growing tide of companies -- including Google, AOL, Target, Safeway, Aetna and Goldman Sachs -- that are getting serious about boosting health and well-being among their employees.
In 2005, Safeway was dealing with $1 billion in annual health care costs when CEO Steve Burd brought health and wellness practices to the company. The program was highly successful.
"What we discovered was that 70 percent of health care costs are driven by people's behaviors," Burd says. "Now as a business guy, I thought if we could influence behavior of our 200,000-person workforce, we could have a material effect on health care costs."
Unilever's Sustainable Living Plan also seeks to improve the health and well-being of a billion people around the globe. The Sustainable Living Plan also encompasses initiatives to benefit consumer health and reduce environmental impact.
The ambitious plan includes bringing clean drinking water to 500 million people, improving the nutritional quality of all their products, and cutting the greenhouse gas impact of Unilever's products in half by 2020. Unilever has also already begun harnessing the power of its consumers to create change: the company's "Project Sunlight" initiative has gotten 70 million people to sign up and pledge daily acts of environmental mindfulness, such as taking shorter showers and turning off the lights when they leave a room.
HuffPost Third Metric is putting a spotlight on workplaces around the world that are prioritizing employee well-being. Do you work for a company that's moving upward by looking inward? Let us know in the comments and we might choose your company for our next profile.