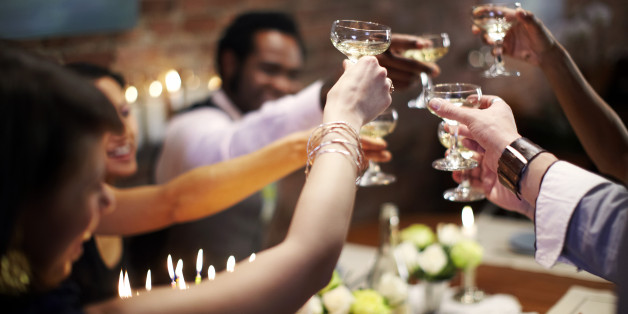 As much as we love eating out -- free bread, better-than-homemade cocktails and multiple options for dessert -- it can be filled with its annoyances (first-world problems, we know). There's the wait if it's a popular restaurant. The feeling of being crammed into a space that's too small for so many people. And then, there are all the other people who are dining, too. Sometimes, they can be the worst part.
But in an attempt to turn over a new leaf, and to look at the world in a more positive light, we got to thinking about all the people eating out that making our dining experience more enjoyable. Part of the fun of eating out is the social aspect of it, after all. Next time you go out to dinner, try to get the hostess to seat you next to one of these 10 types of diners -- they'll add to your meal in good ways, you'll see.
PHOTO GALLERY
The Best People To Sit Next To At A Restaurant
Want to read more from HuffPost Taste? Follow us on Twitter, Facebook, Pinterest and Tumblr.
BEFORE YOU GO
PHOTO GALLERY
20 Best Restaurants In The World