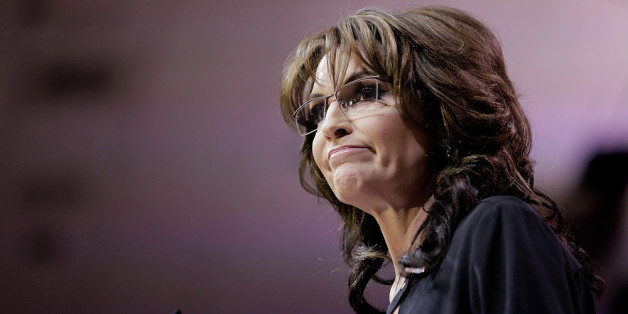 Sia was not happy with Sarah Palin's choice of music at the Conservative Political Action Conference.
Palin took to the stage at CPAC on Saturday, March 8, for a folksy 30-minute speech peppered with references to Dr. Seuss, Fritos and anti-gay "Duck Dynasty" star Phil Robertson. For her exit music, Palin walked off the stage to Sia's "Titanium," blog Joe My God noted.
Sia is a bisexual, liberal vegetarian and an animal rights advocate who has championed LGBT rights. In other words, she's a far cry from the conservative, anti-gay, hunting aficionado politician. The irony was likely not lost on the pop star, who spoke out against Palin using her music.
Needless to say I do NOT endorse Sarah Palin or her use of "Titanium" in any way, shape or form.

— sia furler (@Sia) March 10, 2014
Last year, the music at CPAC -- which included Mumford & Sons' "Little Lion Man" and One Direction -- left some scratching their heads. But the choices were apparently purposeful.
"We're trying to ensure that the conference reflects our focus on youth and looking forward and looking at the future of the conservative movement," Laura Rigas, the national communications director for the American Conservative Union, which runs CPAC, told New York Magazine. "We wanted to make sure there was music they would like ... In a lot of cases [the music choices] are very tailored and purposeful."
It's still unclear why Palin's walk-off was accompanied with Sia's song.

BEFORE YOU GO
PHOTO GALLERY
GOP Candidates On LGBT Rights