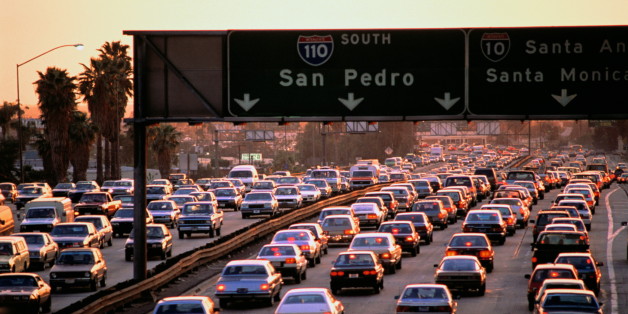 By Ernest Scheyder
NEW YORK, March 12 (Reuters) - Pending California carbon regulations could make it too expensive to operate refineries in the most populous U.S. state, drastically increasing gasoline prices and costing thousands of jobs, a senior Chevron Corp executive said.
The No. 2 U.S. oil company, which runs California's two largest refineries, believes a bill first passed in 2006 and being introduced in phases, would hurt the state's economy and have little impact on climate change, Michael Wirth, who oversees Chevron's refining and chemical businesses, said in an interview on Tuesday.
Chevron is especially opposed to a part of the bill, known as AB 32, that starting next year would require all California distributors of transportation fuels to purchase carbon permits to cover emissions from automobiles, a cost the Boston Consulting Group, in a study on behalf of the oil industry, estimates could exceed $3.7 billion.
"It's a cost, frankly, that Chevron can't absorb," Wirth said at the company's annual investor day. "No matter how big and successful we are, we can't absorb that cost. We'd have to pass that onto consumers."
Wirth said the rules could sharply push up gasoline price in California, which already has the most expensive gasoline in the United States. Some environmentalists say higher prices would force people to use alternative fuels.
California has at times introduced rules tougher than those of the U.S. Environmental Protection Agency, while the Sierra Club and other environmental groups have publicly stated a goal to eliminate all refineries in the San Francisco area.
State legislators approved AB 32 with the goal of reducing California's greenhouse gas emissions to 1990 levels by 2020. The bill gave the California Air Resources Board (CARB) authority to craft regulations that would help meet that goal.
CARB decided a cap-and-trade system would best accomplish the greenhouse gas reduction goal. The first phase, for power plants and refineries, was put into place last year. The vast majority of carbon permits thus far have been given out freely.
Next year, the second phase will target transportation fuels, which worries Chevron. Under current plans, there will be no free carbon permits for transportation fuels.
Carbon permits cost about $12 per tonne today in California, which if the regulation was in effect on transportation fuels today would translate to a roughly 12 cents per gallon increase.
Boston Consulting Group estimated the price of California gasoline could jump 49 cents to $1.83 per gallon by 2020 under the new regulations. Other estimates show a lower impact.
Global demand for oil is far more likely to cause a sudden rise in California gasoline prices in the coming years than an unlikely run up in carbon prices, according to analysts. But unlike world markets, carbon is a cost that California voters could take steps to ease or remove.
It is far from probable, however, that Chevron could pull out of the California refining market entirely, said Wayne Miller, associate director of the University of California-Riverside's College of Engineering Center for Environmental Research and Technology.
"They're such a large producer of fuel in California that if they closed, it would be beyond a crisis," said Miller, who worked for Unocal years ago before it was bought by Chevron. "Still, I'm sure they're concerned about all the fees."
For the cap-and-trade system to be amended or revoked, CARB would have to find alternate ways to reduce emissions, or state legislators would have to repeal the law.
Chevron's Wirth said that even if AB 32 is not altered, it is unlikely to have a meaningful impact on climate change.
"California, by itself, cannot change the (global) inventory of greenhouse gases," Wirth said.
Chevron also is lobbying hard for approval to renovate its 105-year-old refinery in Richmond, northeast of San Francisco. California's safety regulators told Chevron to repair its 245,000 barrel per day Richmond refinery after a 2012 fire that sent thousands to hospitals with respiratory woes but caused no fatalities.
The company received preliminary approval to upgrade the refinery in 2008 before a lawsuit was filed by environmental groups. An appeals court ruled in 2010 that Chevron did not properly disclose the type of crude oil the upgraded refinery would process.
Effectively, Chevron has proposed a simplified renovation project to replace the refinery's hydrogen plant and smaller parts. It is unclear whether the company will receive approval this time from Richmond officials.
"The reality is, these kinds of plants need to be continually upgraded to modern standards for safety and environmental performance," Chevron executive Wirth said. "If you reach a point where you can't continue to do that, it's hard for the facility to continue to be viable."
BEFORE YOU GO
PHOTO GALLERY
Top 10 Most Polluting Countries (2011)