When photographers document their experiences grappling with drug addiction, the results are usually of a similar breed -- dingy rooms sprinkled with drug paraphernalia, portraits of the complex expressions and physical consequences associated with using, documentation of the remnants the substances leave in their wake. Yet photographer Graham MacIndoe chose a very different route, presenting a concise and telling portrait of his drug use through the motif of little white baggies.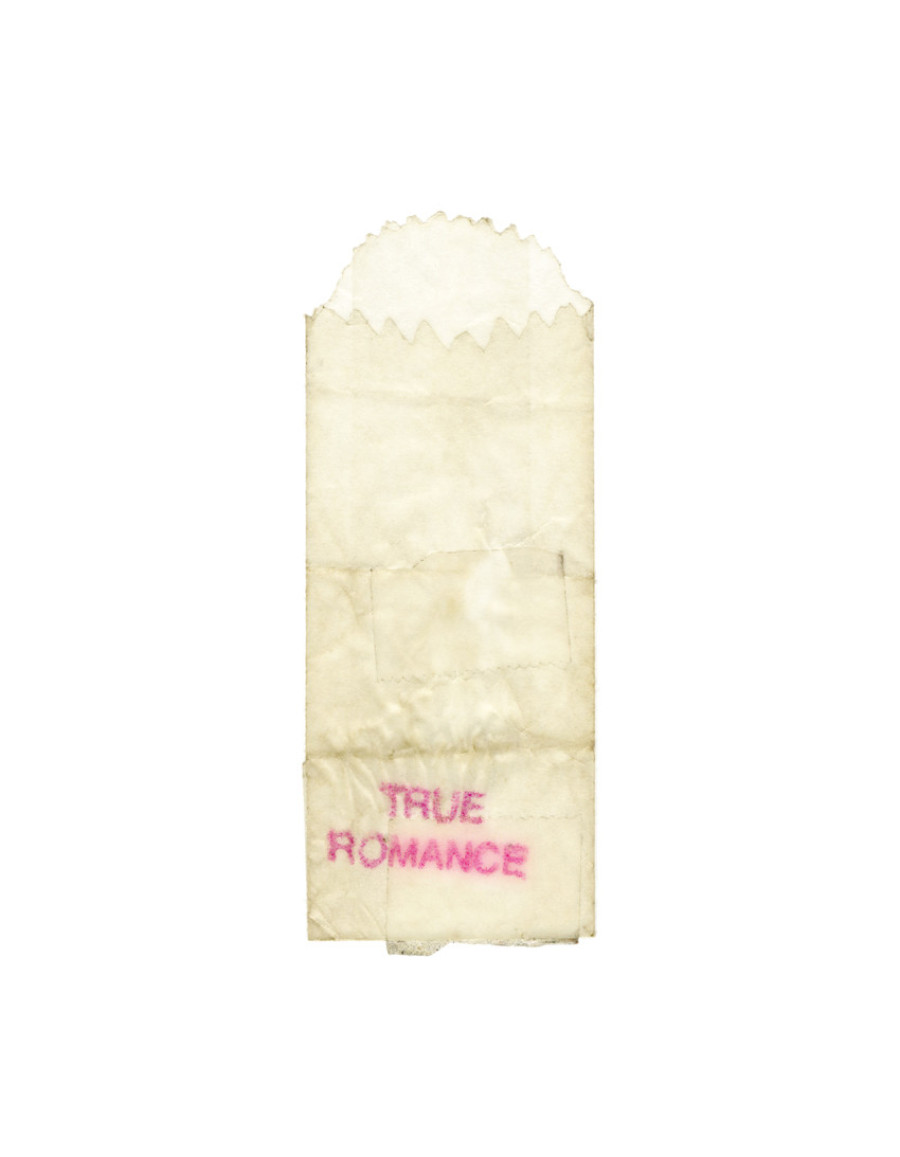 MacIndoe's series, dubbed "All In," depicts the many heroin bags the artist, once an addict himself, encountered while using. "I became intrigued by the typography and design of the glassine envelopes used to package dope," MacIndoe explained in an email to The Huffington Post, "stamped with references to popular culture like Twilight, Crooklyn and New Jack City. Dealers branded and marketed their product like entrepreneurs in any business, pairing names like Dead Medicine with a skull and crossbones to appeal to risk-takers, or an airplane labeled First Class to give the illusion of grandeur."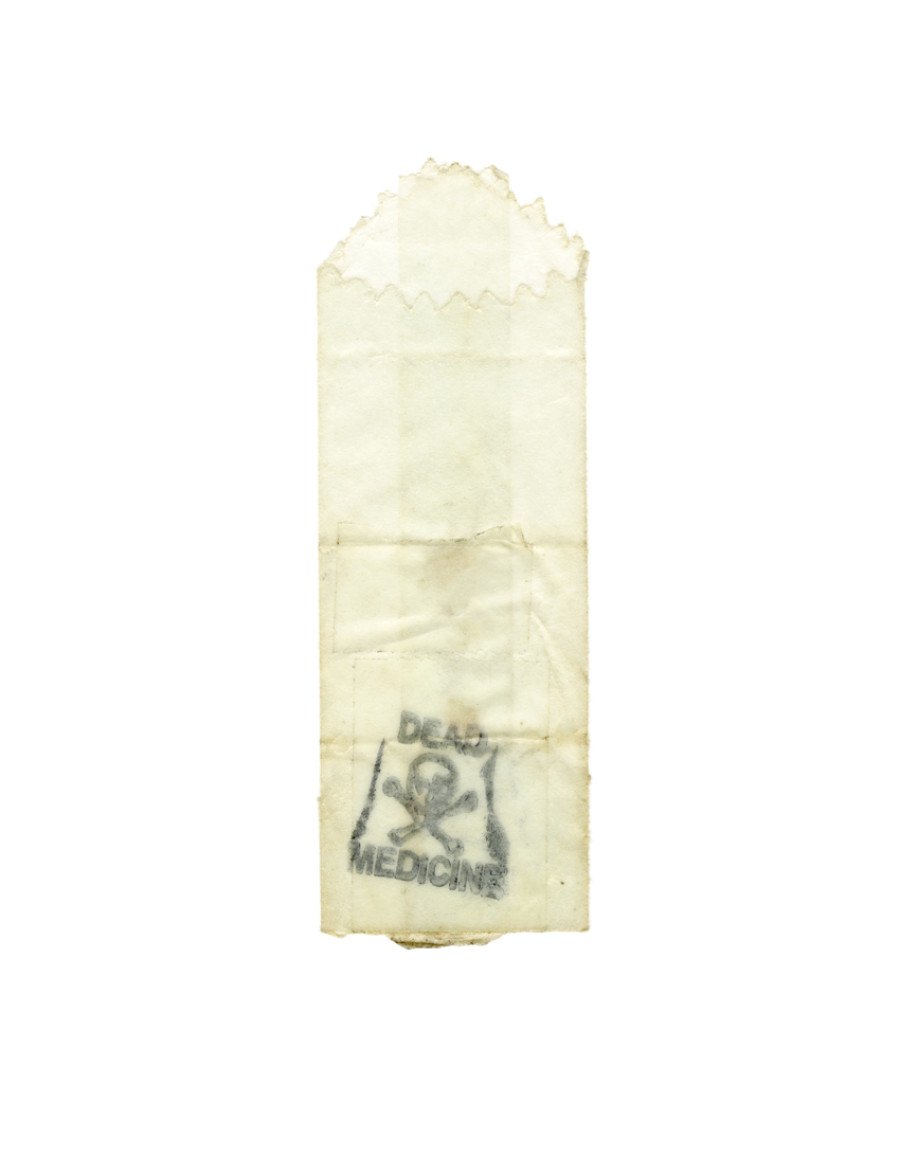 The photographs, deceptively clean and simple, contain subtle allusions to the highs and lows of the heroin experience. The brand names almost subconsciously form a narrative for the experience of addiction. "The addict becomes the ultimate consumer of the ultimate product -- following a trail of quirky street names carefully chosen to be instantly recognizable to those in the know. But there is nothing hidden about the references to good times (So Amazing, True Romance, High Life), juxtaposed with reminders of the gamble (9 Lives, Black Jack) and the reality of addiction (Flat Liner, Undertaker)."

Looking through MacIndoe's series almost feels like shopping for a product yourself, scanning the unassuming white baggies to pick the experience you crave, whether romantic, dangerous or luxurious. As MacIndoe says, "These images are a reminder of both the power of desire and the promises we as consumers want to believe will somehow change our lives."
MacIndoe previously made waves with his self-portrait series, a collection of documentary-style photographs of his personal addiction to drugs, that were featured in New York Magazine last month. See a selection of the tiny bagged promises "All In" below and view more of his intimate photographic works here.
PHOTO GALLERY
Heroin Baggies
Graham MacIndoe's "All In" was recently exhibited at Kopeikin Gallery in LA, and collected in a book published by Little Big Man. The photos will show at The Photography Show (AIPAD) in New York from April 10 until April 13, 2014.
BEFORE YOU GO