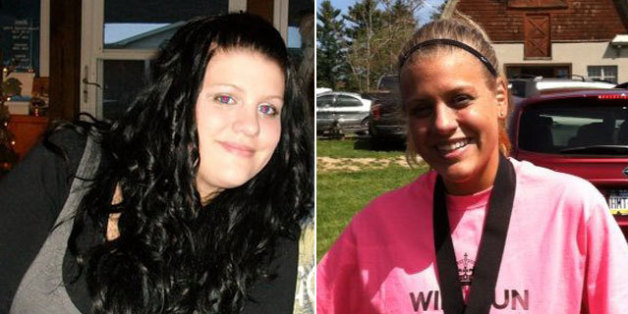 Got a success story of your own? Send it to us at success.stories@huffingtonpost.com and you could be featured in our I Lost Weight series!
Name: Jamie Corbin
Age: 26
Height: 5'3"
Before Weight: 210 pounds
How I Gained It: I have always been overweight. Shortly after getting married at 22 I found out I was pregnant with my son. I gained 40 pounds during this pregnancy and was up to 210 pounds. It was so depressing for me to go to the store and buy size 19 jeans and an XXL shirt.
I ate fast food all the time. It was not unusual for me to go to McDonald's and order a Big Mac, Large Fries, Soda/Pop and a Cinnamon Bun with extra butter on the side and a side of Ranch Dressing to dip my fries in. I always ordered "extra" on the side for most of everything I would eat. I loved chicken wings, french fries -- anything that could be fried. I would always have seconds, sometimes thirds. I am embarrassed now that I used to eat like that.
Two years after my son was born I found out I was pregnant with my daughter. Thankfully, I didn't gain much during that pregnancy and actually lost some, but after her birth in May 2012 I was still close to the 210-pound mark.
Breaking Point: I had no energy to play with my son, and the pictures of me from the hospital made me cringe.
How I Lost It: After I got the okay from my obstetrician, I decided to try working out. I started with researching everything and anything I could find on weight loss and healthy eating. I made the choice to become a vegetarian, which was not hard for me since I had given up pork a few years earlier. I also started the Jillian Michaels 30-Day Shred. It was so hard, but I completed the whole 30 days. The weight was coming off a pound to two pounds a week.
I decided I wanted to try running and used my treadmill to finish the Couch to 5K running plan. At first, I could hardly run a minute without needing a break. I did my first 5K in October 2012 with my uncle by my side cheering me on. I finished in 31 minutes, and I couldn't have been happier.
I have done so many 5Ks since that first one in October 2012 and have got my time down to a little over 24 minutes. I finished a 10K in July 2013 and just did my first half marathon in December 2013. This year I am hoping to do a full marathon in the fall!
After Weight: 130 pounds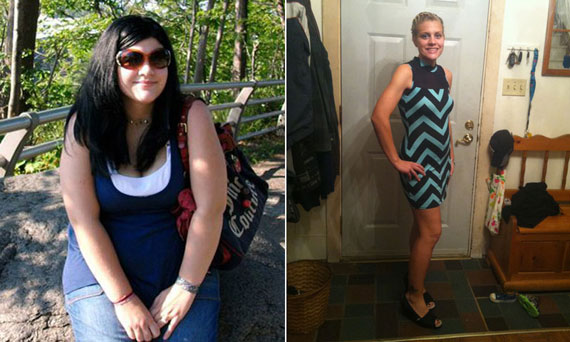 The Huffington Post publishes photographs as they are submitted to us by our readers.
Check out more of our inspiring weight loss stories below:
PHOTO GALLERY
Weight Loss Success Stories