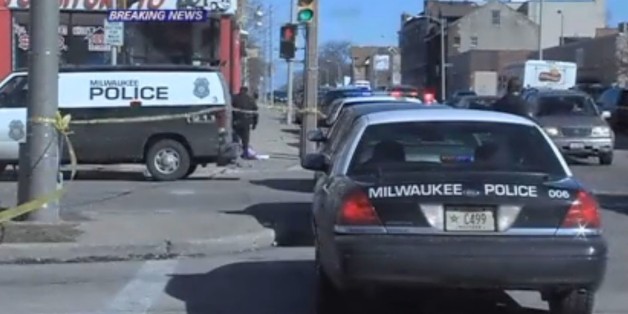 MILWAUKEE, March 13 (Reuters) - A building maintenance man who pulled a handgun and shot two teenagers to death as they beat him with a baseball bat, is being held while prosecutors determine whether he should face charges, Milwaukee police said on Thursday.
Prosecutors are expected to start reviewing the case on Thursday afternoon, a police spokesman said. The man is being held at the Milwaukee County jail, a sheriff's spokeswoman said.
Milwaukee Police Chief Ed Flynn said in a statement the 39-year-old maintenance man was arguing with two teenagers and another man on Wednesday afternoon, when the dispute escalated.
"The argument became physical and one of the individuals began to beat the maintenance man with a bat as one of the other individuals held him," Flynn said. "The maintenance man produced a handgun, shooting the two."
The 19-year-old man and 17-year-old girl, both Milwaukee residents, died at the scene, Flynn said.
Police did not say what sparked the argument and have not released the names of the people involved.
The second man was arrested for substantial battery and taken into custody, police spokesman Mark Stanmeyer said on Thursday.
The maintenance man was released from hospital after treatment and will be held while the district attorney reviews the case, Stanmeyer said. (Reporting by Kevin Murphy; Editing by David Bailey and Gunna Dickson)
BEFORE YOU GO