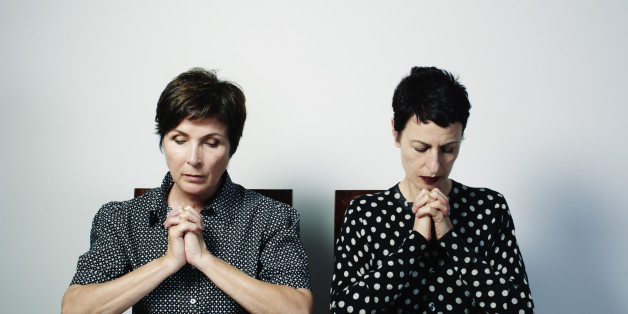 Americans are losing faith. At least, that's the conclusion of a new poll on religion.
Jointly conducted by NBC and The Wall Street Journal, the poll found that 21 percent of Americans feel religion is "not that important" in their lives.
This, NBC News writes, is the "highest percentage" recorded since the survey was first conducted in 1997. "The poll showed that these less religious Americans are more likely to be men, have an income over $75,000, to live in the Northeast or West and to be under the age of 35," says NBC.
For more on the NBC-WSJ poll results, click here.
This isn't the first time that a survey of the American public has indicated a dip in religiosity. A Harris Poll last year found that only 74 percent of American adults believe in God -- an 8 percent fall since 2009. Moreover, according to a 2012 WIN-Gallup International survey, the country is one of the top 10 in the world to have experienced a "notable decline in religiosity" since 2005.
Though the number of non-religious people may be on the rise in the country, NBC writes that there is still a significant proportion of Americans who are religious. More than 50 percent of respondents in the new poll said that religion is very important to them.
BEFORE YOU GO
PHOTO GALLERY
Most and Least Religious Cities