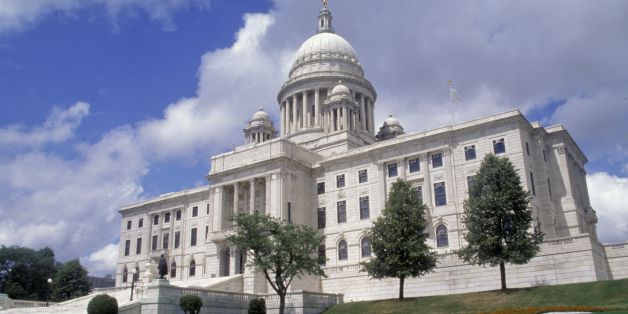 With a little help from its state legislators, Rhode Island has taken another step toward reconsidering its state constitution.
The Providence Journal reported Wednesday that the state Senate unanimously passed two bills paving the way for a convention on the issue. Senate Bill 2538 would place a question on November's ballot, asking voters if the state Constitution is in need of the convention, while Senate Bill 2537 would install a "bipartisan preparatory commission" to discuss possible issues for the event.
Both measures now head to the Rhode Island House, where Speaker Gordon Fox (D) has previously expressed support for allowing voters the chance to weigh in, the Journal reported. The AP adds that under Rhode Island law, voters are asked to address the constitutional convention question every decade, but they said no in 1994 and 2004.
Rhode Island's move comes about a month after retiring Sen. Tom Coburn (R-Okla.) argued that at the federal level, a constitutional convention is the only way fix Washington. In an interview with HuffPost, Coburn highlighted that getting involved with the Convention of States would be one of his top future priorities.
Founded by Citizens for Self Governance, the Convention of States describes its role as "stopping the runaway power of the federal government."
"I think that's the only answer," Coburn told HuffPost. "I'm just going to go around and talk about why it's needed, and try to convince state legislatures to do it."
On Wednesday, Georgia became the first state to make a federal move, calling for a convention to amend the U.S. Constitution. Bartow County (Ga.) Tea Party official Gail Engelhardt told the Daily Tribune that the state legislature's move was "history in the making."
According to the Washington Post, Georgia's 1983 constitutional convention was the last full state-level event. Twenty states still are governed under their original constitutions, and Massachusetts has the oldest document, dating back to 1780.
BEFORE YOU GO
PHOTO GALLERY
U.S. State Capitol Buildings