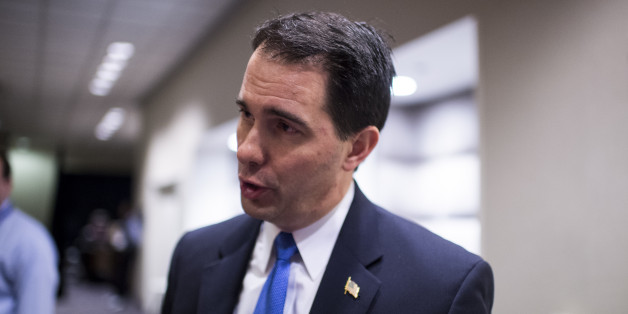 The Republican-controlled Wisconsin state Senate voted Wednesday to end weekend voting before statewide elections and allow lobbyists to make political donations earlier in the election cycle.
The bill, approved by just one vote, would limit voting to weekdays leading up to elections.
According to the Milwaukee Journal Sentinel, Democrats decried the bill as a voting suppression effort. They also charged that the move could disenfranchise racial minorities, veterans, seniors and students, creating longer lines on election day.
"I feel like I'm in 1906, fighting the fights that people who came long before me had to fight," state Sen. Lena Taylor (D), who is African-American, said on the floor of the legislature, according to the paper. "I would argue it screams of backward-thinking mentality, all the way back to Jim Crow, and you should be ashamed."
Senate Majority Leader Scott Fitzgerald (R) reportedly told the media after the vote that the measure is intended to correct for inequities in voting access between urban and rural areas, because rural clerks don't have the capacity to stay open for as long as clerks in cities do.
Wisconsin Gov. Scott Walker (R) has not yet indicated whether he will sign the bill if the state assembly also passes it and it arrives at his desk.
Walker told reporters Tuesday that he will push the state legislature to hold a special session to address separate measures concerning voter identification requirements.
BEFORE YOU GO
PHOTO GALLERY
7 Ways You Could Be Disenfranchised