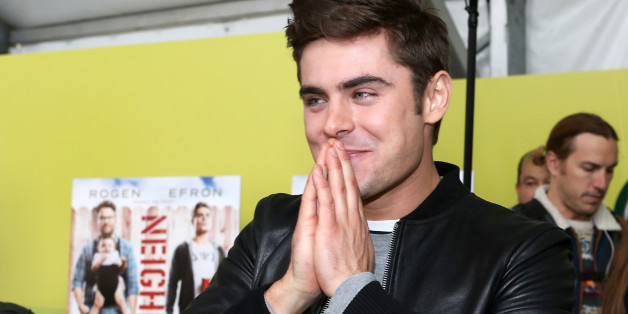 A lot has changed since Zac Efron spent time in rehab for an alleged cocaine addiction in 2013. The actor took off to Peru with his dad immediately following the reported stint, but has since been back in Hollywood on a positive path.
Sources close to the 26–year–old spoke to People magazine, revealing how Efron's life has changed since he's become committed to maintaining sobriety.
"He cut most everyone out of his life who were part of the party scene," one source said. For a recovering addict, triggers and temptations can be hard to avoid -- especially in the fast–paced environment of Hollywood. But another source tells People that Efron "is totally committed to being sober now" and is focusing on work, fitness and a successful recovery.
Efron starred in the comedy "That Awkward Moment," and is now promoting his next project, "Neighbors." The actor told the SXSW audience at the "Neighbors" premiere on March 8 that he considers himself "blessed to have the opportunities" he's been afforded.
BEFORE YOU GO