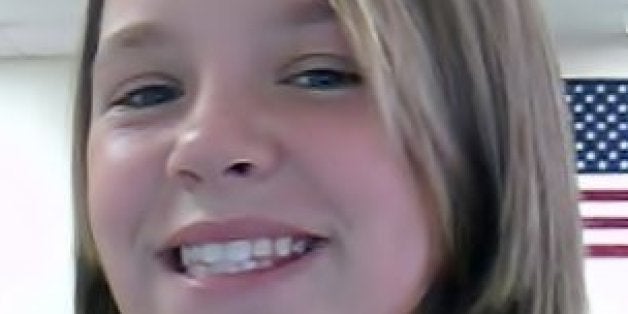 It has been a year since authorities in Texas located the remains of Hailey Dunn and they have yet to make an arrest or to release the teen's remains to her family.
"[It's] hell, just pure hell," Hailey Dunn's mother, Billie Jean Dunn, told The Huffington Post of what her life has been like since last year.
"It's hard waking up in the morning when the first thing you think is, 'We don't have our daughter anymore,' and then going to sleep that night and having it be the last thing on your mind," Billie Dunn said. "It's very hard and what makes it worse is, when the remains were found, there wasn't an arrest."
Hailey Dunn's remains were found on March 16, 2013, near Lake Thomas in Scurry County. The remains were positively identified through DNA the following month. Since then, the remains have reportedly been held in an evidence locker at the University of North Texas Science Center in Fort Worth.
Billie Dunn said she does not understand why, after a year in police custody, her daughter's remains have not been released.
"At first I didn't want to push for her remains back because I wanted them to get every bit of evidence they needed, but it's been a year and we want her home," she said.
Billie Dunn reported her 13-year-old daughter missing on the morning of Dec. 28, 2010. The Colorado City Middle School student was last seen the previous afternoon. Billie Dunn's then boyfriend, Shawn Adkins, told police the teen was going to spend the night with a friend. That friend later told police that she had not made any plans for Hailey Dunn to spend the night.
In January 2011, Pete Kampfer, city manager of Colorado City, told AOL News that Adkins was a person of interest in Hailey Dunn's disappearance.
"It's more and more of a focused investigation on criminal activity in a broader context," Kampfer said. "But I can't give you particulars about the investigation that would say why he is in the spotlight."
Affidavits released since then allege Adkins gave contradictory statements to investigators and failed a polygraph examination. The court documents also detail numerous inconsistencies in statements Adkins allegedly gave to police regarding his job and whereabouts on Dec. 27, 2010.
Despite the alleged inconsistencies, Adkins has denied any involvement in Hailey Dunn's disappearance or murder.
Billie Dunn said she thought police were close to making an arrest after the March 2013 discovery of her daughter's remains.
"I was [under the impression] there would be an immediate arrest," she said. "I thought there was plenty of evidence for an arrest."
According to Billie Dunn, there is a petition on Change.org urging Scurry County Sheriff Trey Wilson to convene a grand jury to review the case.
"We want the sheriff to either convene a grand jury so we can get an arrest and conviction or to release Hailey's remains to the family," Billie Dunn said.
Calls to the Scurry County Sheriff's Office were referred to the Texas Rangers Friday. The Texas Rangers responded via email and directed HuffPost back to the Scurry County Sheriff's Office. In a follow-up inquiry, a spokesperson for the Texas Rangers would only say the investigation is active and ongoing.
"We have no additional information to release at this time," the spokesperson said.
Billie Dunn said the lack of information is disheartening.
"I understand they have to have enough evidence, which is very important because we only get one shot at a conviction, but I am very disappointed," said Billie Dunn. "It has been a whole year and nothing has changed."
BEFORE YOU GO
PHOTO GALLERY
Hailey Dunn