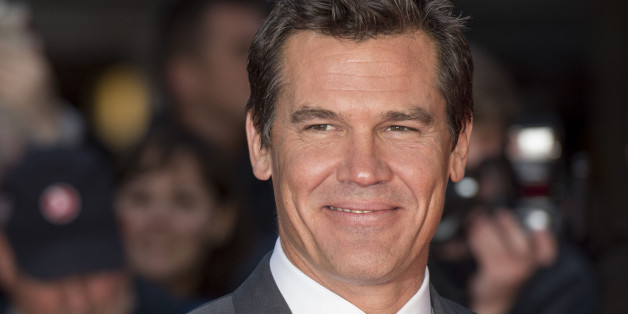 Josh Brolin opened up about his past in a new interview, revealing he dabbled with some serious drugs when he was growing up in California.
The 46-year-old actor, who is the son of actor James Brolin and wildlife activist Jane Cameron, cited the fact that he was once a member of a surf gang called the Cito Rats.
"It was Santa Barbara. It was the 80s. It was punk rock," he told The Guardian. "You either had the children of rich, neglectful parents or children of poor, neglectful parents, so it was a mix. But we basically grew up the same way. I've never seen a group like that before or since."
The group's influence led Brolin to explore drugs such as heroin, which recently played a part in the death of actor Philip Seymour Hoffman. Hoffman died on Feb. 2 of an acute mixed drug intoxication that included heroin, cocaine and prescription pills.
"I tried heroin," Brolin said, admitting that he and his friends would rob cars to buy drugs. "That sounds so horrible when you put it like that. But yeah, I tried heroin. I mean, I never got into it and I never died from it, which is a good thing. I've had 19 friends who died. Most of those guys I grew up with, they're all dead now."
But Brolin never got into the drug, explaining that the high was a meaningless experience for him. "I used to think you should try to deconstruct everything. Experience everything, " he said. "Just get yourself out there. But I don't believe that any more. Having adventures is all very well, but an imagination can make up for all that. That's the more intelligent way to be. And it keeps you out of harm's way."
Brolin reportedly spent New Year's Day of 2013 in a Santa Monica jail after being arrested on the street for public intoxication. Shortly after, His almost nine-year marriage to actress Diane Lane came to an end.
"Well, it was another turning point," Brolin said of the divorce. "It made me think of a lot of things. My mom dying when I was in my 20s. All the impact that had on me that I hadn't moved past; I was always such a momma's boy. But I realized that I was on a destructive path. I knew that I had to change and mature. It was like I stepped back and saw the hamster wheel."
Brolin allegedly entered a rehab facility in November for substance abuse and has been focused on sobriety.
For more with Josh, head over to The Guardian.
BEFORE YOU GO
PHOTO GALLERY
Celebrities Who Have Battled Addiction