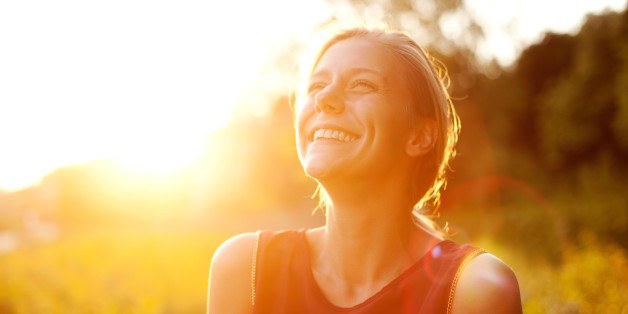 The stress and strain of constantly being connected can sometimes take your life -- and your well-being -- off course. GPS For The Soul can help you find your way back to balance.
GPS Guides are our way of showing you what has relieved others' stress in the hopes that you will be able to identify solutions that work for you. We all have de-stressing "secret weapons" that we pull out in times of tension or anxiety, whether they be photos that relax us or make us smile, songs that bring us back to our heart, quotes or poems that create a feeling of harmony, or meditative exercises that help us find a sense of silence and calm. We encourage you to look at the GPS Guide below, visit our other GPS Guides here, and share with us your own personal tips for finding peace, balance and tranquility.
If the impending spring weather reminds us of anything, it's that we should always look on the sunny side of life. Optimism has incredible health benefits, from emotional resilience to a healthier heart, and there's no greater symbol of that positivity than a bright, warm day. Hit play on the playlist below and enjoy the promise of the sunny days that are to come -- they'll be here before you know it.
Here Comes The Sun -- Glee Cast
Walking On Sunshine -- Katrina & The Waves
Son's Gonna Rise -- Citizen Cope
Sunny And 75 -- Joe Nichols
Brighter Than The Sun -- Colbie Caillat
House Of The Rising Sun -- The Animals
Chasing The Sun -- The Wanted
Pocketful Of Sunshine -- Natasha Bedingfield
Steal My Sunshine -- Len
Sunny Came Home -- Shawn Colvin
For more GPS Guides, click here.
BEFORE YOU GO
PHOTO GALLERY
7 Places To Sneak In Some Zen