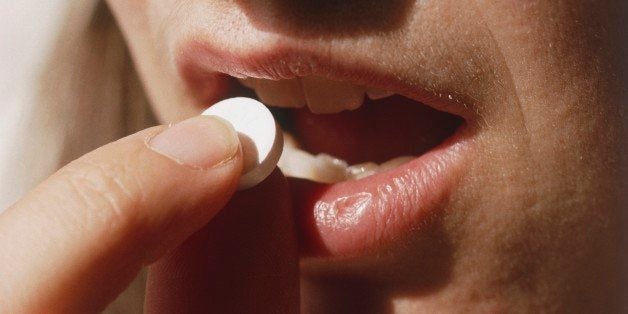 The number of prescriptions for painkillers in U.S. emergency departments has increased over the last 10 years, and much more dramatically compared with the increase in pain-related visits over the same time period, according to a new study.
The study, published in the journal Academic Emergency Medicine, shows that the percentage of emergency room visits between 2001 and 2010 increased just 4 percent, from 47.1 percent to 51.1 percent.
But during this same time period, the percentage of emergency department visits that resulted in the prescription of an opioid analgesic increased more than 10 percent, from 20.8 percent to 31 percent. Hydrocodone, morphine, hydromorphone and oxycodone prescriptions, specifically, increased significantly.
The increase in prescriptions was higher for some opioids in particular. For instance, the prescription rate for hydromorphone, also known as Dilaudid, a narcotic analgesic that can be addictive, increased 668.2 percent between 2001 and 2010.
Study researcher Dr. Jesse Pines, M.D., director of the Office of Clinical Practice Innovation at George Washington University's School of Medicine and Health Sciences, explained that oftentimes health care providers in emergency departments have their pay incentivized by patient satisfaction. When patients aren't satisfied with their care -- such as when they request opioids but don't receive them -- "they may report a poor experience," Pines said in a statement. "We need to carefully consider how to balance these issues when it comes to national policy, particularly local and national payment policies, in this country."
The study is based on data from the National Hospital Ambulatory Medical Care Survey; researchers looked specifically at adult patients who visited an emergency department and were prescribed an analgesic. They also examined the use of the six most commonly prescribed opioid drugs, as well as nonopioid analgesics, and how frequently the people in the study visited the emergency department for pain-related reasons.
Researchers found virtually no change in the prescription of nonopioid analgesics between 2001 and 2010 (26.2 percent versus 27.3 percent). However, there was a marked increase in prescriptions for Drug Enforcement Administration (DEA) Schedule II analgesics -- from 7.6 percent in 2001 to 14.5 percent in 2010 -- which are drugs that have medical use but have high potential for abuse. Meanwhile, the increase in prescriptions for DEA Schedule III-V medications (which have lower potentials for abuse) increased from 12.6 percent to 15.6 percent over the same time period.
"Using prescription opioids to treat acute painful conditions in emergency departments and hospitals might do more harm than good, as they can potentially lead to misuse and addiction," study researcher Dr. Maryann Mazer-Amirshahi, M.D., adjunct instructor of emergency medicine at the GW School of Medicine and Health Sciences, said in a statement. "More needs to be done to monitor opioid prescriptions in emergency departments -- having recommended standard approaches may be a good starting point."