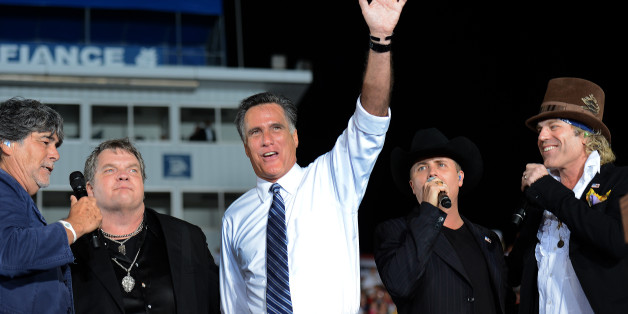 The Toledo Blade's Tyrel Linkhorn reported Friday that a Chrysler plant in Toledo, Ohio, is having itself a pretty terrific year. Chrysler is planning on hiring "up to 1,000 part-time employees for the Toledo Assembly complex" in order to give their full-timers a break. Those full-timers have been "regularly working 60 hours a week," racing to keep up with "record demand for the Jeep Wrangler and the launch of the new Jeep Cherokee last year."
Chrysler's already been through a round of hiring part-timers: 50 of the 380 they've brought in have had their positions converted to full-time. And both management and the union are content with this arrangement: as Linkhorn reports, "Officials from the company and the union both said it's an innovative solution that will boost production, allow weary workers more time off, and bring new employees into the plant."
But why am I telling you this? Because this particular Chrysler plant was made famous in a 2012 election-year campaign ad. You may remember the one:
Here's Bloomberg Businessweek's Josh Green:
Remember the closing days of the 2012 presidential campaign when Mitt Romney ran that explosive ad suggesting Chrysler was going to stop building Jeeps in Ohio and move production to China? The one that got "Four Pinocchios" from the fact-checker at the Washington Post? The one Romney himself echoed in a speech he delivered near the Jeep plant in Ohio: "I saw a story today that one of the great manufacturers in this state, Jeep, now owned by the Italians, is thinking of moving all production to China." Right afterward, Meat Loaf performed.

Anyway, that Jeep plant? It didn't move to China. And it's actually doing quite well. No, scratch that: It's going gangbusters.
Here's a video of the aforementioned Meat Loaf performing in Ohio with Romney:
I'd wager that rendition of "America The Beautiful" inspired more people to flee to China.
READ THE WHOLE THING:
Jeep will hire up to 1,000 for part-time work [Toledo Blade]
The Jeep Plant Mitt Romney Said Was Moving to China Is Hiring 1,000 Workers in Ohio [Bloomberg Businessweek]
[Would you like to follow me on Twitter? Because why not?]
BEFORE YOU GO
PHOTO GALLERY
Mitt Romney, Regular Guy