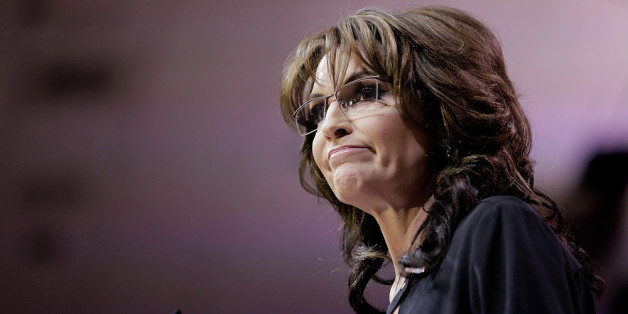 Love Sarah Palin but thinking to yourself, "I wish she had her own digital channel?" Then "Rogue TV" is just the ticket for you.
What's "Rogue TV," you ask? Well, as Capital New York's Alex Weprin reported on Friday, it's the new venture Palin is launching for TAPP. What's TAPP, you ask? It's the new video channel from former CNN president Jon Klein and former NBC TV guy Jeff Gaspin.
Gaspin told the Hollywood Reporter that he wanted "to come up with channels that were talent-based and that were really geared toward the super fan." From what Weprin describes, that's who will want to be watching Rogue TV, especially since they will have to pay $10 a month for the privilege:
Palin's channel will feature video commentaries from the former Republican vice-presidential candidate, discussing current events and political issues.

"Think of it as a video version of her Facebook page," the source said.

...It will also have advice and guidance from Palin, such as tips for parents and recipes. There are also tentative plans to have subscribers engage in regular video chats with Palin.
Recipes and Facebook page updates are, of course, already regular parts of Palin's media strategy.
Palin will still be on Fox News, of course.