When we mention the words "green makeup," people instantly throw out a number of words like "Eww," "Weird," and our personal favorite, "Aliens?" But with St. Patrick's Day coming up, it was hard to resist the urge to get our hands on all of the emerald and lime-hued cosmetics we could fine.
After jumping over some really huge hurdles -- okay, green-gold is not the most flattering color in the world -- we decided on a couple of products that would make us a little more festive than we were last St. Paddy's Day.
With the help of HuffPost Live makeup artist Kari Bauce, we learned the ins and outs of how to incorporate green into our beauty routine (just in case you want these looks to surpass your night of bar-crawling good times).
Shot by our amazing photographer and photo editor Raydene Salinas, below are four St. Patrick's Day makeup looks you should consider wearing.
Two-Toned Eyeshadow
The two-toned eyeshadow look isn't as hard as you would imagine, but it does take some time, as Kari says blending is the key, especially with such a bright color like green. Kari started out by applying the lighter hue, Glamour Doll Eyes' Mackinac with a flat brush from the inner corner of the eye to the middle of the lid, and then she added a darker shade, CK One Color in Wipe Out, on the outer corners. Blend, blend and blend and make sure to apply black liner so "it doesn't look too garish" Kari recommends.
Pro tip: Using a slightly damp (not drenched!) shadow brush, you can achieve a look with more intense, colorful hues from powder shadows.
Ombre Lips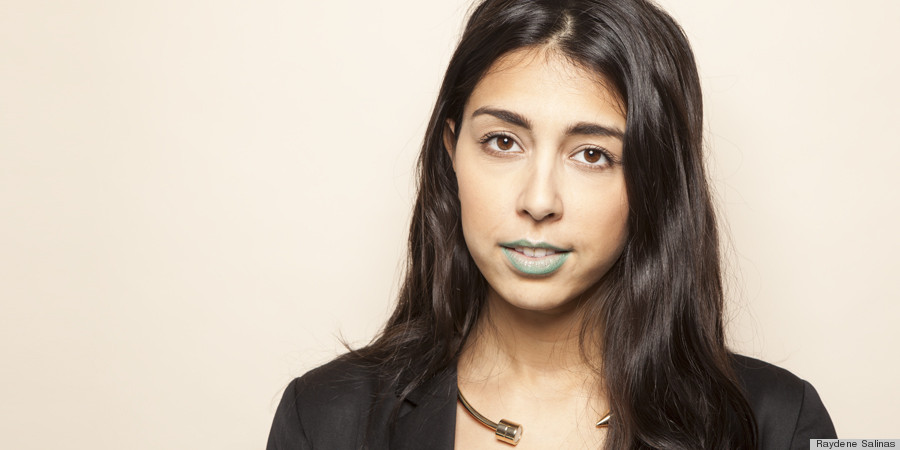 Since it will be one of those holidays when anything goes, we decided that a gradient lip would be a pretty unexpected, yet perfect look for St. Patrick's Day. Although we used two lipsticks, Kari recommends lip liner when creating an ombre pattern. "Lipstick wouldn't last, but liner would," she explains, because lipstick would bleed together while a lip liner in combination with stick is the perfect match. She also suggests putting on the light shade all over first, as "it's easier to blend into lighter colors than dark."
The lip colors we used were The Lip Bar in Mint Julep and Holly Jolly.
Pro Tip: If you don't have green lip liner, but have it as an eyeliner, burn the tip for ONLY a second and it will be lip-ready.
Subtle Eyeliner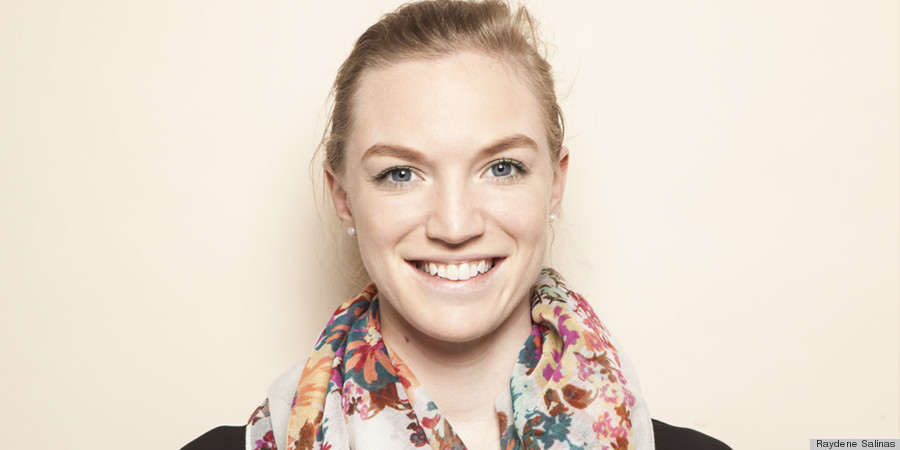 "If you're going to wear [green liner], it needs to be the centerpiece of your entire makeup look," Kari says, adding that if you need to pair it with some shadow, use a neutral tone. For this look, we used FLOWER Beauty Eyes On The Prize Eyeshadow Chubby in Olive My Love, keeping it close to the lash line with just enough pop to make Carly's eyes standout.
Vibrant Nail Polish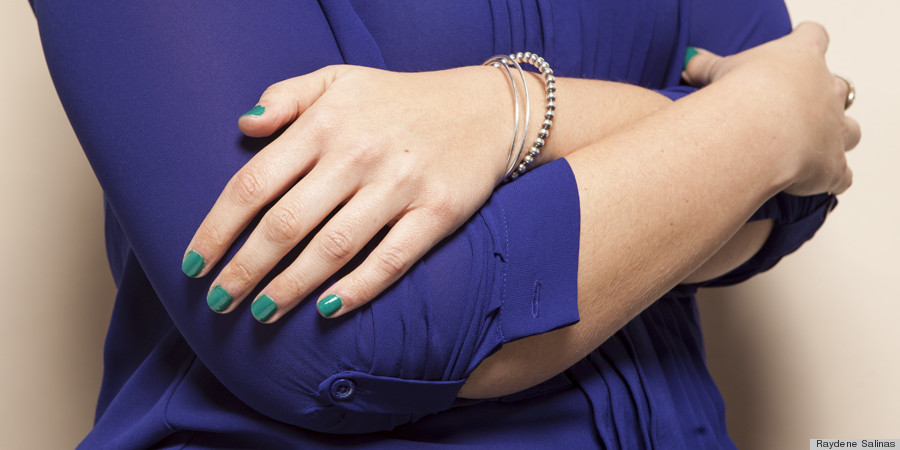 Picking a green nail color was kind of tough, because we didn't want a neon or a super dark color either. But we found the perfect shade of emerald from Julep in Lizanne. Emerald is a great, surprisingly versatile color. Doing your nails are a more subtle way to show your spirit, and if you want to tone it down a little more, try a dark green mascara.
*All product samples were provided for review purposes.
BEFORE YOU GO
PHOTO GALLERY
WTF Is That??