Nothing quite compares to the power of a photograph to communicate the goings on in the world. Ranging from the serious to the silly, these photos offer peeks into what happened around the globe this week.
1. In Japan, balloons in the shape of doves are released during a memorial service for tsunami victims in Natori, Miyagi Prefecture, on the third anniversary of the disaster, March 11, 2014.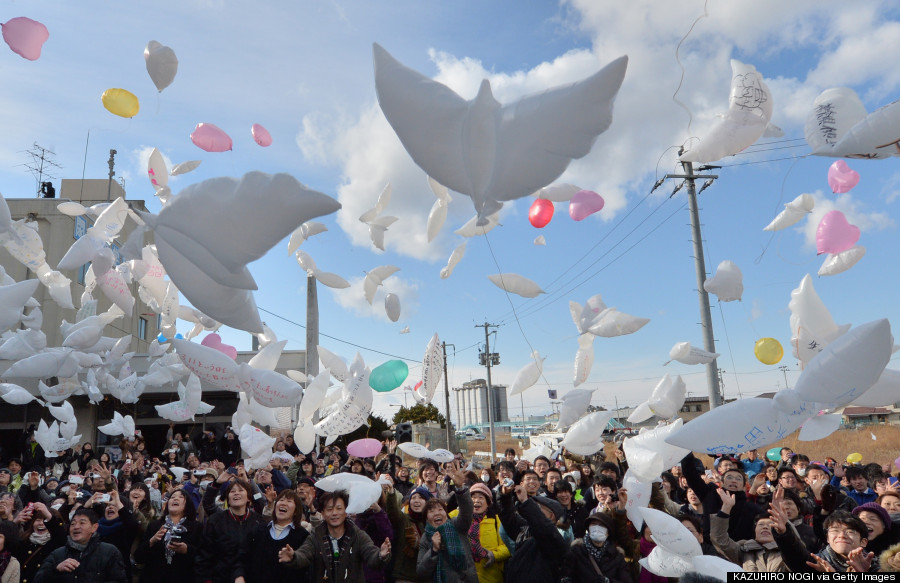 (KAZUHIRO NOGI/AFP/Getty Images)
2. In China, students at Hailiang International School in Zhuji light candles to pray for the passengers on the missing Malaysia Airlines jet, March 10, 2014.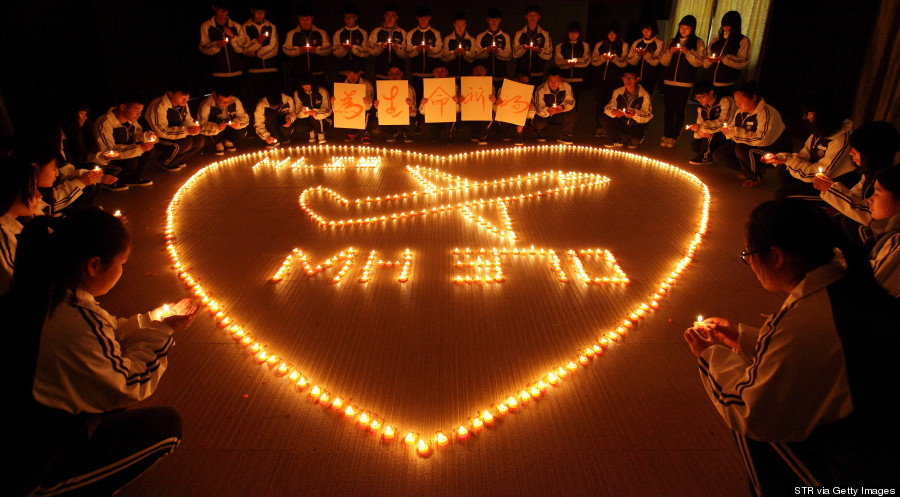 ( STR/AFP/Getty Images)
3. In Turkey, a protester stands in front of an Istanbul barricade bearing the portrait of Berkin Elvan, the 15-year-old boy who died from injuries suffered during last year's anti-government protests, on March 12, 2014.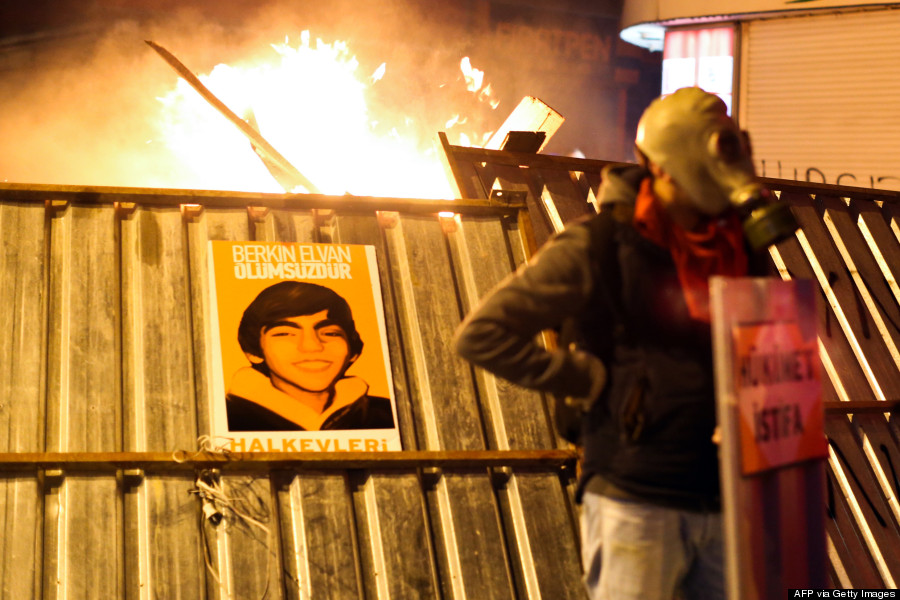 (GURCAN OZTURK/AFP/Getty Images)
4. In New York, a firefighter applies water to rubble after a gas leak triggered a deadly explosion in East Harlem, March 13, 2014. (AP Photo/Julio Cortez)
5. In Ukraine, a Crimean Tatar prays in a mosque in the village of Orlinoye near Sevastopol, Crimea, March 14, 2014. (AP Photo/Andrew Lubimov)
6. In India, a Hindu devotee performs with fire in a procession ahead of the Holi festival in Amritsar, March 12, 2014.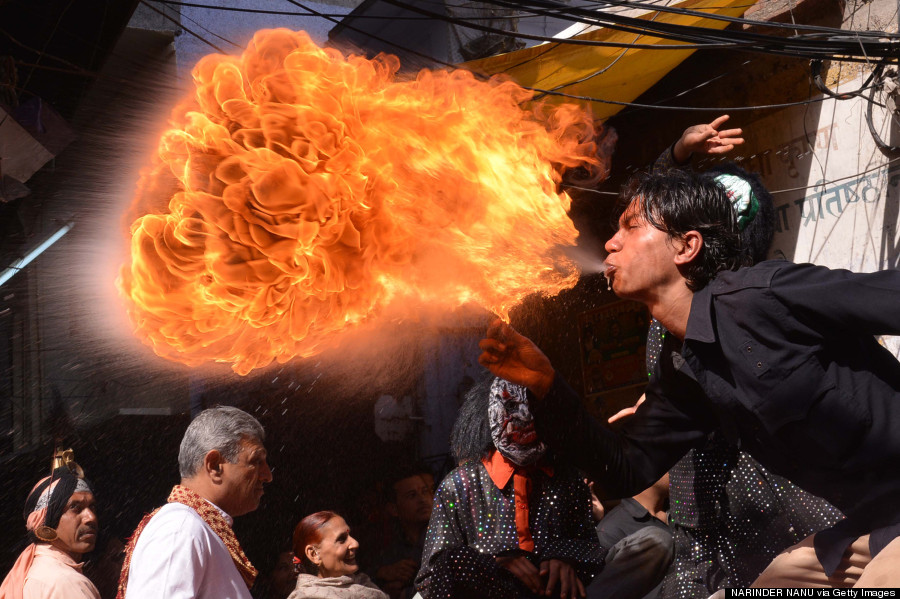 (NARINDER NANU/AFP/Getty Images)
7. In the Gaza Strip, a Palestinian boy rides a donkey cart in Beit Hanoun, March 13, 2014.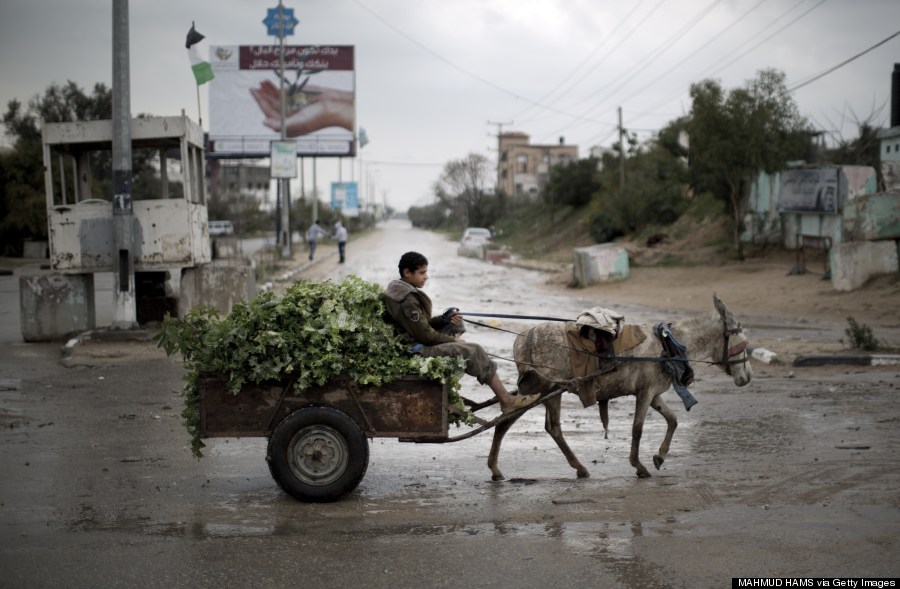 (MAHMUD HAMS/AFP/Getty Images)
8. In Venezuela, an anti-government activist is arrested by national police during a protest against the government in Caracas, March 13, 2014.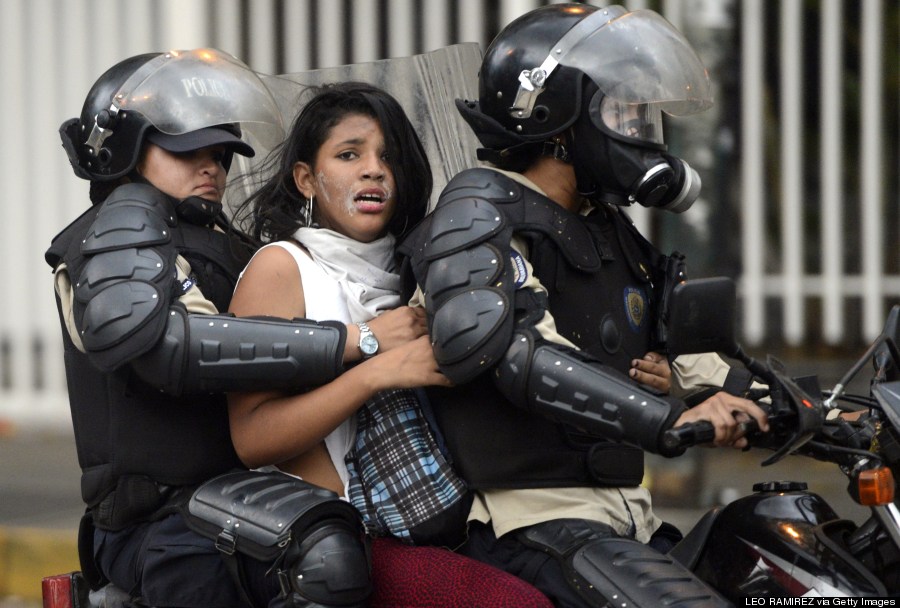 (LEO RAMIREZ/AFP/Getty Images)
9. In Thailand, elephants feast on watermelon, banana, and sugarcane at a National Elephant Day celebration in Mae Rim, March 13, 2014.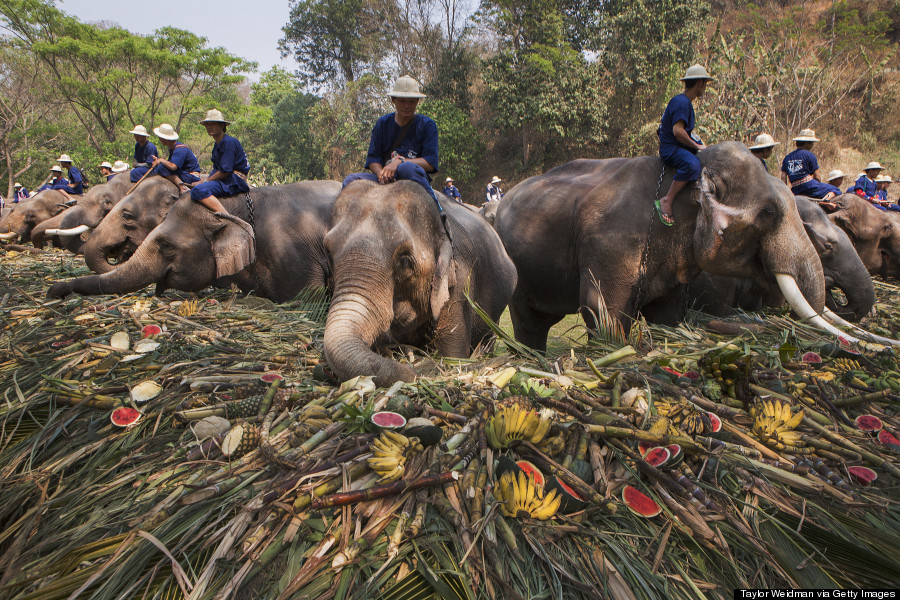 (Taylor Weidman/LightRocket via Getty Images)
10. In Israel, hundreds of thousands of Ultra Orthodox Jews gather on March 2, 2014, in Jerusalem to demonstrate against any plans to make them undergo military service.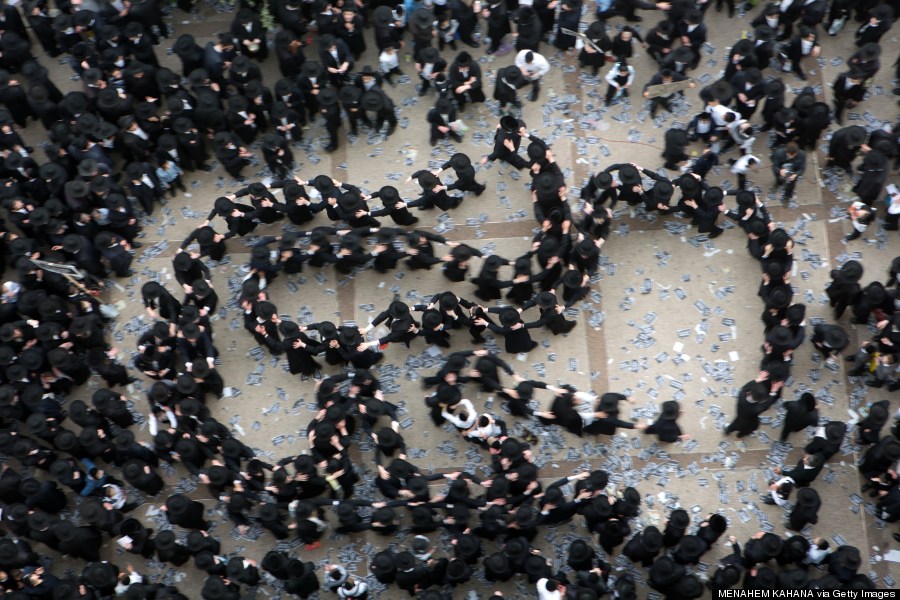 (MENAHEM KAHANA/AFP/Getty Images)