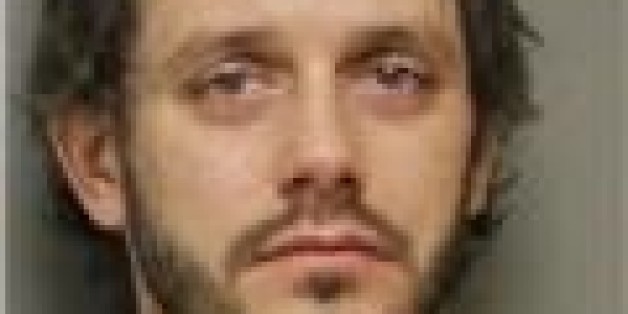 If at first you don't succeed, try try again. It's apparently the unfortunate motto of a New York man who got two DUIs in one night at the same McDonald's parking lot.
Early Sunday morning, Zachary Boynton, 31, allegedly drove his car into the back of a vehicle ahead of him in the McDonald's drive-thru in Oneonta, N.Y.
He was charged with DWI after troopers say his blood-alcohol content was .25 percent, more than three times the legal limit of .08 percent, the Associated Press reports. Police say he was released to a sober third party, who took him home.
About four hours later, Boynton was allegedly back at the same McDonald's and hit the building with a car, before fleeing the scene.
Authorities located his newly damaged car outside his home arrested him on another DWI charge, according to WKTV.com.
Boynton was taken to a local hospital where he was treated for injuries he sustained in the collision. He was then arraigned at the Town of Oneonta Court, and released to a sober third party, CNYNews.com reports.
It is unknown whether this sober third party was the same one who took Boynton home after the first charge.
Boynton was also arrested for DWI in November and had a reported blood-alcohol level of .11 percent, according to the New York State Police.
Getting several DUIs in one evening is unusual but not unheard of.
In September, 2011, police in Pennsylvania charged Robert Brodnick, 58, with driving drunk twice in the same night –- the second time about 15 minutes after they released him into the custody of a friend.
Last June, Steffany Miranda, 18, and Vanessa Miranda, 24, were both charged with driving under the influence of alcohol in the Florida Keys after deputies noticed their Volkswagen swerving, increasing and decreasing speeds and braking suddenly over a seven-mile stretch.
Both sisters were charged because Steffany was behind the wheel when a deputy attempted to pull the car over. Instead of pulling to the side, she allegedly stopped in the middle of the road and switched seats with Vanessa in plain view of the officer and his dash camera.
In December, Carmen Reategui, 34 was arrested for allegedly driving while intoxicated in New Jersey. However, she had to call three different friends to pick her up from the police station, because the first two showed up under the influence.
Those two were also arrested.
Like Us On Facebook |

Follow Us On Twitter |

Contact The Author
BEFORE YOU GO
PHOTO GALLERY
Too Much To Drink?