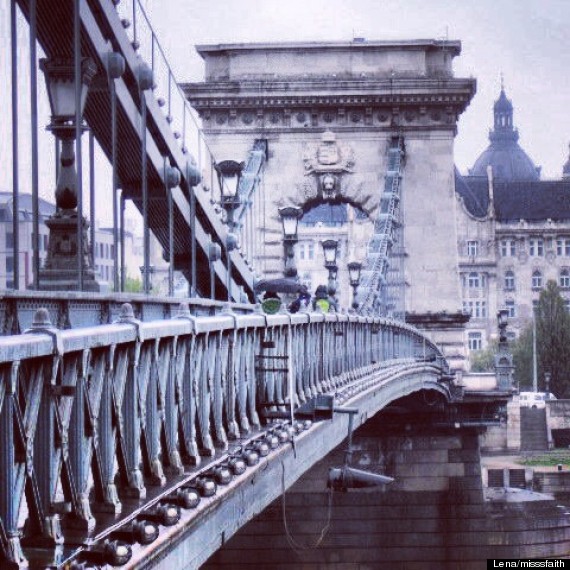 This week's Moment of Travel Zen comes to us from Lena, of misssfaith.com. Of her photo she says:
"My hotel was directly on the chain bridge and it was easy to walk in all directions from there. The weather could have been better as it was foggy and rainy but instead of sitting in the hotel room with only a partly working TV, a walk was not the worst option.

I never took so many pictures within such a short stay but Budapest is full of nice spots, even if it's rainy. The atmosphere hit me quickly because people there are smiling and friendly whatever they are doing. Given the fact that Hungary isn't one of the wealthiest countries it's proof again that money can never make you happy.

There I was, completely alone in a country where I don't even speak one word of their language and in the middle of a city which is completely new to me but I felt at ease at this moment. I was breathing in the atmosphere not to lose one second of it and I still remember the smell of the air. It's always the small things which last forever. A moment to remember. Thanks for saying goodbye like this, Budapest. I love to think about visiting this city again one day, maybe in summertime…"
Budapest is as beautiful as it is interesting. From the architecture and its idyllic setting on the Danube River, to its rich history and culture, travelers become completely absorbed by the stunning city. Relax with a soak in the city's famed hot spring baths, sample Hungarian cuisine and wine, take a romantic walk along the river and take in the complex city around you.
PHOTO GALLERY
Travel Zen: Budapest
Where have you traveled for a moment of zen? Email travel@huffingtonpost.com with your travel zen or submit below!