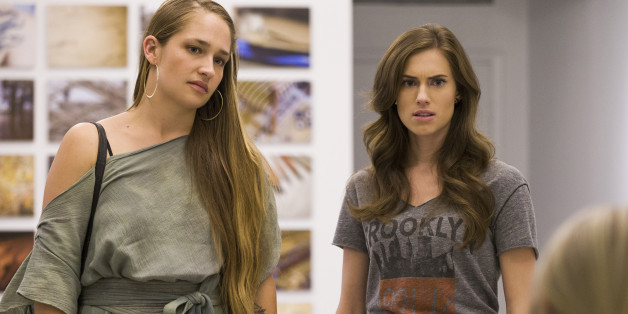 Here at HuffPost Women, one of the things we love most about Lena Dunham's HBO show, "Girls," is the incisive, witty and hilarious dialogue that Dunham and the rest of her writing team come up with every week. So instead of simply recapping Season 3, we decided to pick five quotable gems from each episode.
Episode 11: "I Saw You"
In the penultimate episode of season 3, Adam is spending most of his time preparing for his Broadway debut, while Hannah is becoming increasingly insecure -- not only in their relationship, but also in her career. Her anxiety grows after she and Elijah pay a visit to Patti LuPone's home, where Hannah realizes that there's really only enough room for one star in a relationship. Her frustration and general creative ennui come to head in a GQ advertorial meeting, during which she gets fired from -- and subsequently quits -- her job. Meanwhile, Jessa is bored out of her mind and sober, but manages to make a (potentially professional) connection with artist B.D. (played by Louise Lasser) at Marnie's gallery. The rest of the crew attends Marnie's shockingly un-cringeworthy open-mic performance. The episode comes to an end with a horrified Hannah barging in on Marnie and Ray having casual sex, and in true Hannah fashion, she tells Marnie: "You can never judge me again."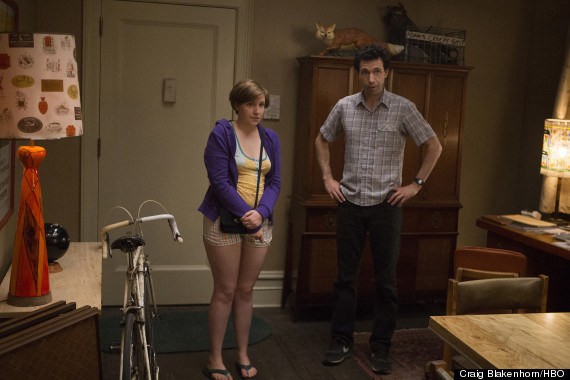 1. Patti LuPone on following your dreams: "The worst thing you can do is subjugate your passion."
2. B.D. on aging when you're a woman: "I hate watching television because all the old women are shells... and it just hurts to be a shell."
3. Hannah on the soul-sucking nature of corporate America: "Do you think we were gonna grow up and be in a sweatshop factory for puns? Maybe this is a cooler for dead souls."
4. Hannah's life philosophy: "Everything's my business."
5. Ray on personal boundaries: "This is America, you don't just barge into someone's f**king bedroom!"
BEFORE YOU GO