Well, everything we've ever known to be true about bold makeup feels a little outdated now.
Amanda Seyfried is the cover star of W Magazine's April issue and looks absolutely stunning in a Chanel bathing suit and jewels. More notably, however, is her dramatic eye/lip combo, which contradicts every "less is more" beauty lesson we've ever heard. We already know there are health benefits to wearing lipstick, so perhaps pairing bright lips with heavy eye makeup is even healthier? Probably unlikely, but we're willing to do the leg work to find out.
To read the interview with Seyfried, where she divulges about everything from her adorable pup to her affinity for sex scenes, head over to W Magazine.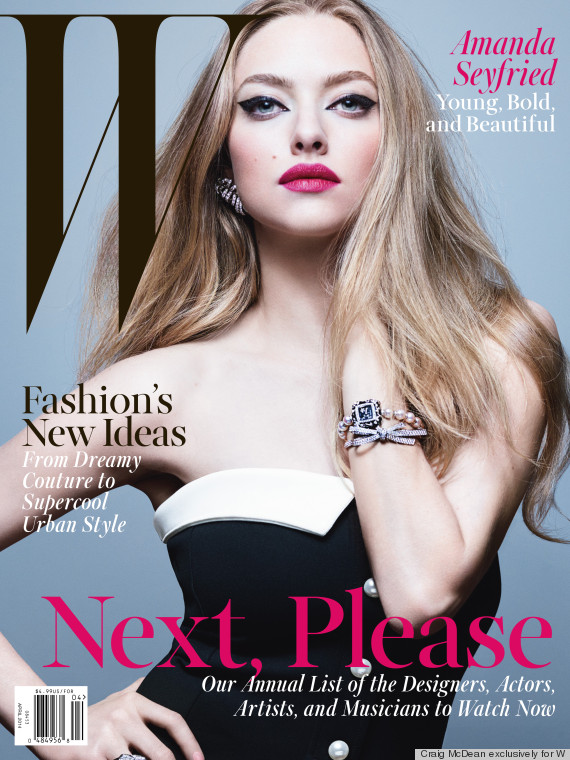 BEFORE YOU GO
PHOTO GALLERY
Amanda Seyfried's Looks Over The Years